Whitehaven Carnival 2011
the Parade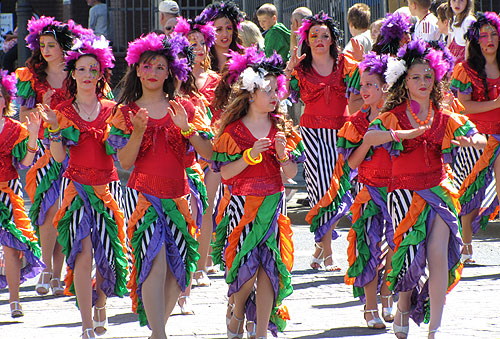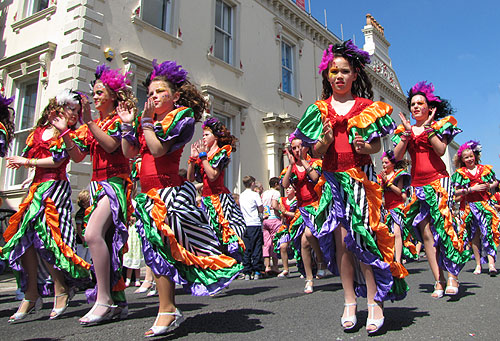 Probably the most colourful costumes were these Carmen Miranda style latin costumes which looked perfect in the tropical sun we had on Saturday afternoon.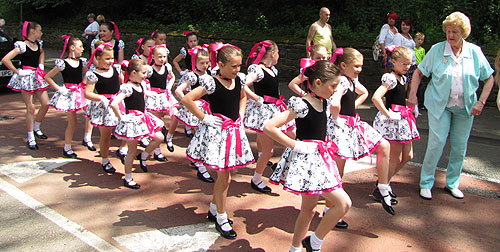 As usual the oldest dance school in Whitehaven, Cowpers, had a large turn out with several different costumes.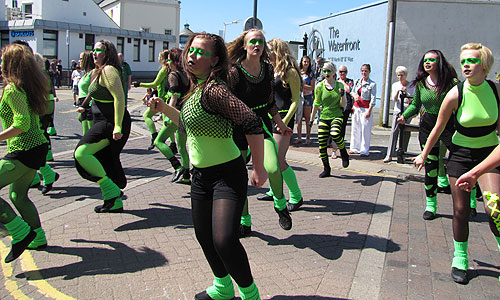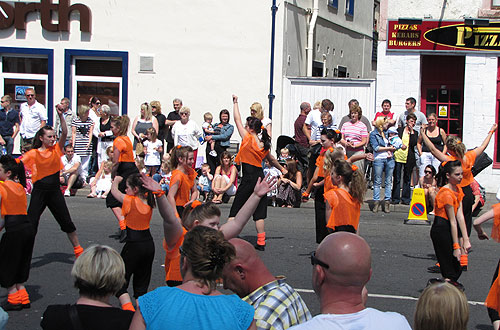 At regular intervals around the processional route the dancers stopped to perform their routines - here we see some of Starkey's dancers on Strand Street and some in front of North on Duke Street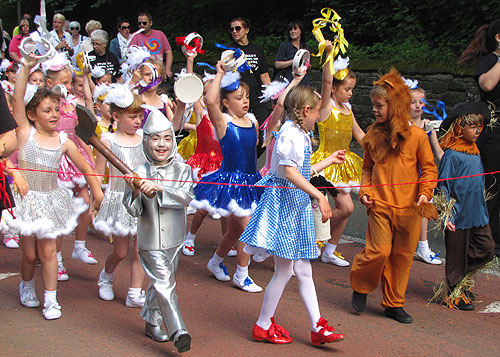 The Starkey's School infants were dressed with costumes from the Wizard of OZ with a Dorothy, Cowardly Lion, Straw Man and Tin Man leading the line.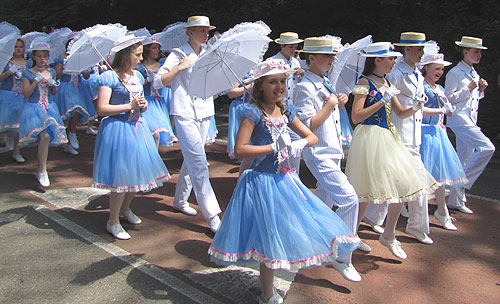 Another of Cowper's troupes were dressed in these Mary Poppins style outfits with the parasols and straw boaters very appropriate for the weather.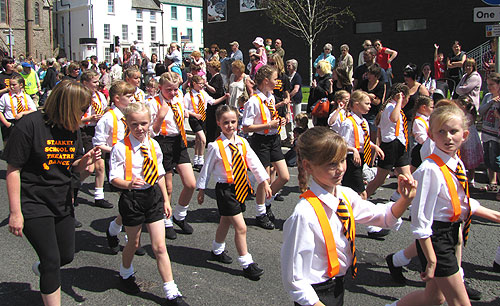 These Starkey School of Theatre Dance costumes in a school uniform style with stripey orange and black ties and bright orange braces were simple but effective.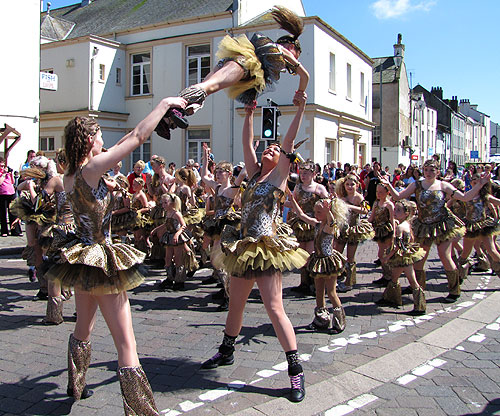 The popsteps and cheerstars group had the most exciting display of the day with their animal print costumes, loud music and acrobatic moves.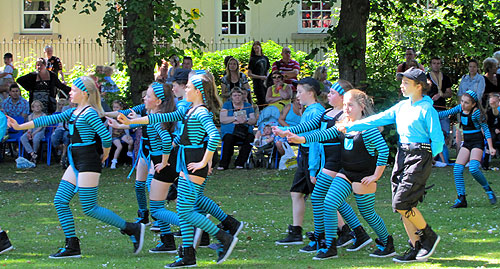 When the procession was over the dance troupes performed in front of the park bandstand to a large crowd.
©WAWL 2011