Cockermouth Show 2008
Vehicles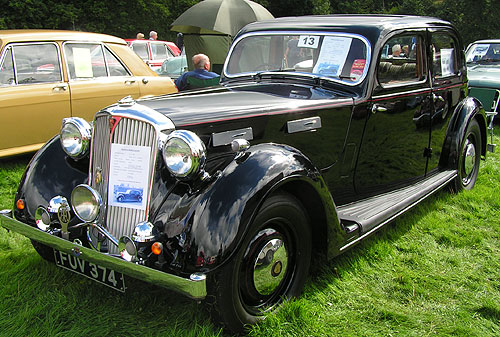 There was a good selection of vintage vehicles at the Cockermouth show. These included Cars, Bikes and Tractors. The car above is a Rover 16 Sports saloon from 1939 with a 2 Litre, 6 Cylinder engine, delivering 16.9 Hp.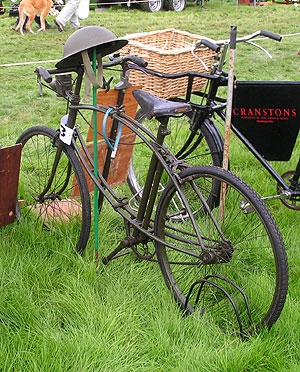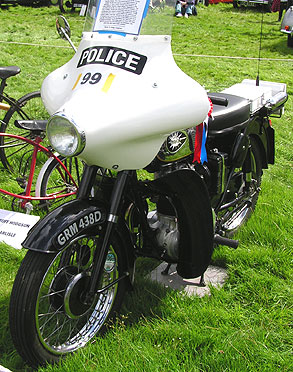 The strange looking bicycle with a soldiers helmet and curved frame is a World War II parabike. The curved frame allowed it to be compacted. These were designed to be dropped into enemy territory with paratroopers to enable them to travel quickly and silently at night ahead of the main landing force for reconnaissance, sabotage and forward communications posts. The BSA motor bike looks as though it is straight out of Heartbeat. That is hardly surprising as this 250cc is from 1966, served with the local police force and was used by a country bobby at Sebergham and later Crosby-on-Eden.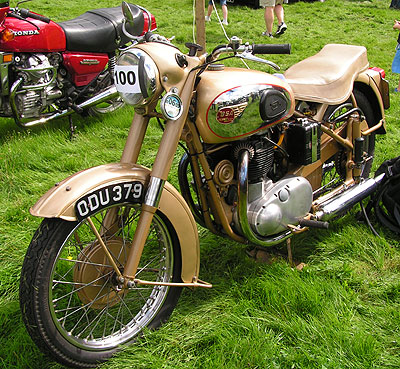 Standing out from other bikes because of its colour was this BSA Gold Flash. These famous 650cc bikes lead the way with their parallel twin cylinder engine that could power the bike to 100 mph and were produced throughout the 1950's.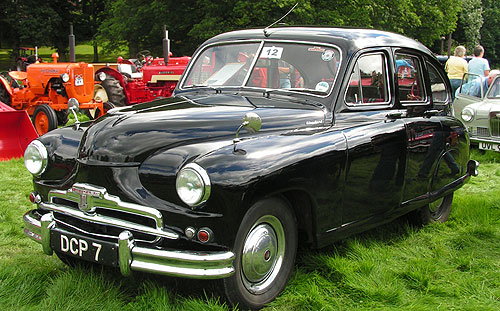 A Standard Vanguard Phase 1A from 1952 purchased in 1960 for £210. This lovely old car had been used daily for many years around Sheffield but since the 1980's had been shown at events like this.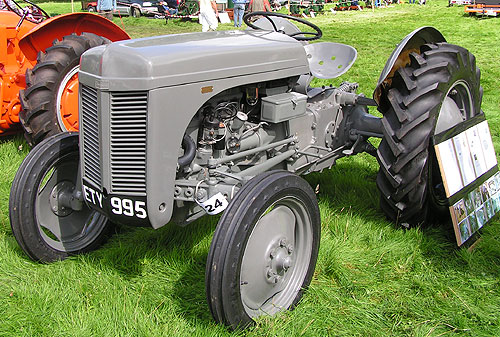 Strangely sharing the same 2 litre engine as the Vanguard only configured for lower revs was this Ferguson TEA20 tractor made at the Standard Motor Company in Coventry in 1951. It had a very tight turning circle making it suitable for small farms and several safety features that helped it replace most of the working horses. Previously, Harry Ferguson had partnered Henry Ford to manufacture and sell tractors in the USA before the war, but when Henry Ford Snr. died his son apparently reneged on the deal and so Ferguson returned to England to produce 500,000 of these tractors.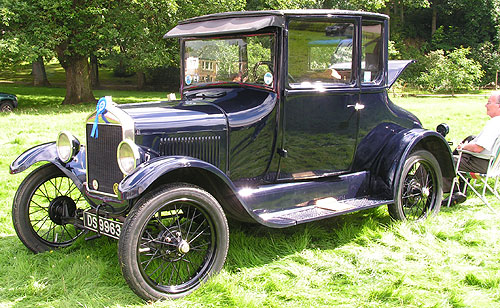 Henry Ford's most famous creation was the Model T Ford and this beautiful example was in brilliant condition - looking as though it had rolled off the production line yesterday.
Return to Western Lakeland Events
©W&WL 2008