Lakes Alive 2011
Maudits Sonnants (Celestial Carillon)
Street Entertainers Night Performance
Saturday at Whitehaven Harbour July 23rd 2011
This year's aerial show came from a French group called Transe Express that have been performing these outdoor theatrical events since their formation in 1982. Maudits Sonnants, translated as Damned Ringing, involves bell ringing, percussion and trapeze acrobatics suspended high above the audience on a huge mobile.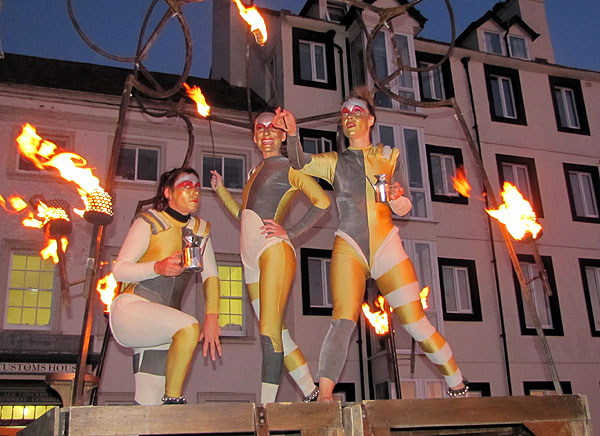 The performance starts with some audience interaction as nymph-like characters climb onto a series of stages and light some flaming torches.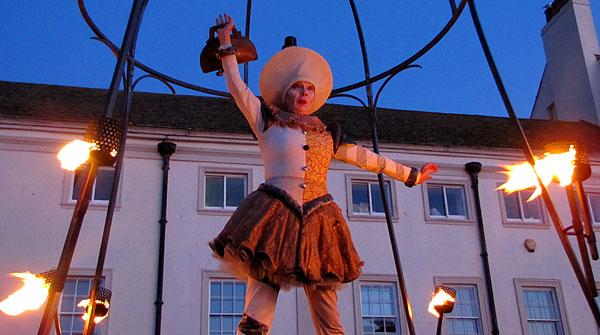 The narrative, if there is one, seems to be that of several disparate spirits trying to communicate with the living world...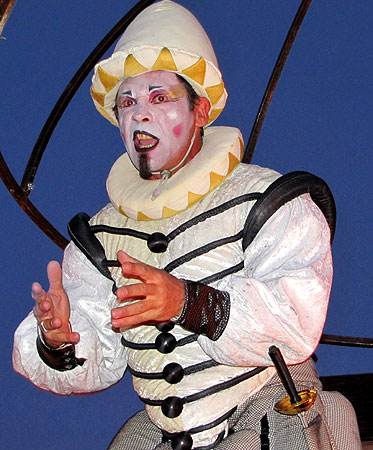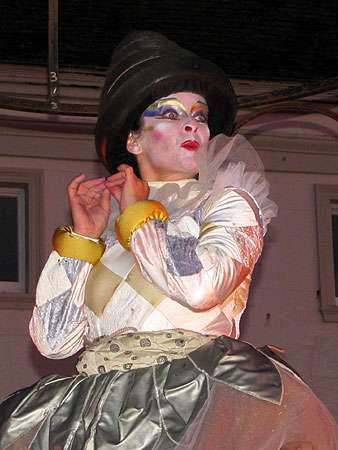 ...as individuals, from the several raised platforms around the hub...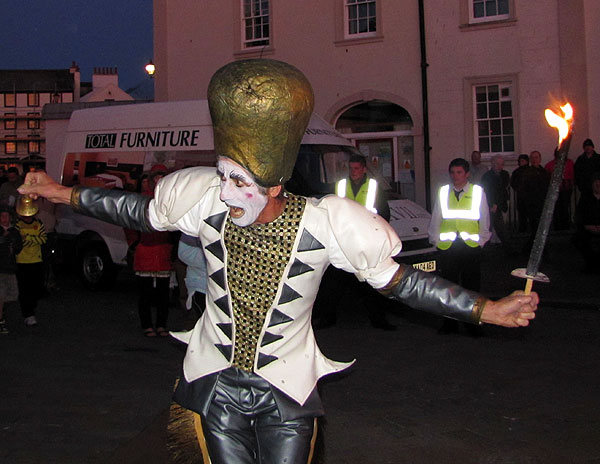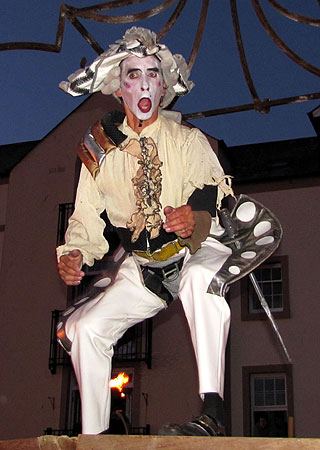 ...being entranced by the sound of the bell, for whom it tolls...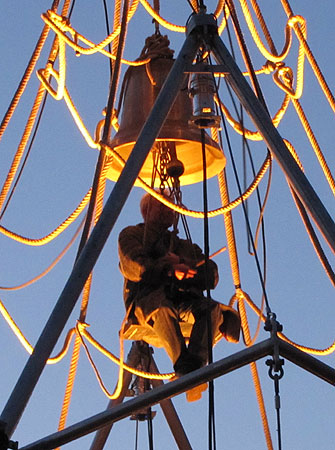 ...and eventually being drawn by the ringing sound...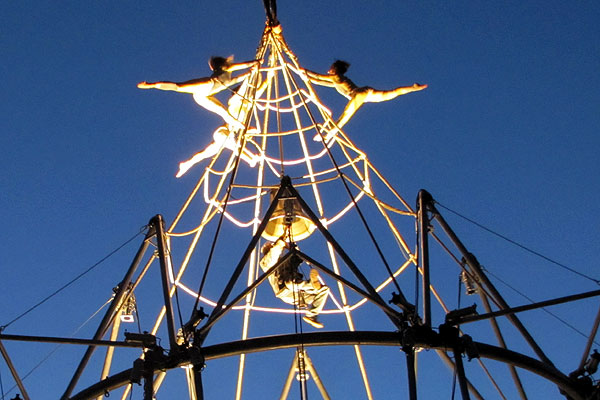 ...which brings them together in one accord...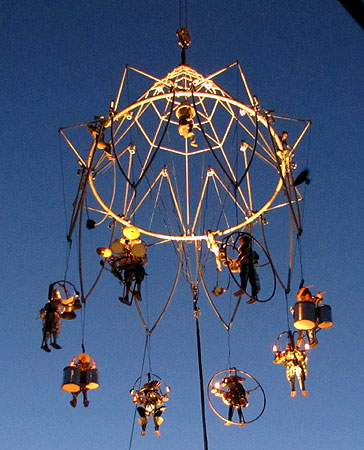 ...lifting them into them heavens where they find joy and harmony.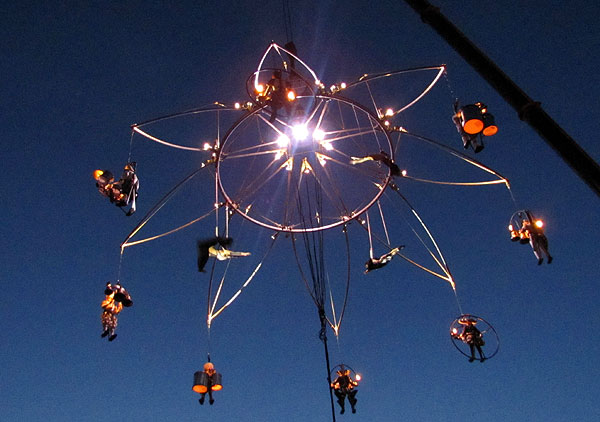 Ultimately, though, it is just designed to take us out of our normal existence and stimulate our imagination into a state of wonder. Once suspended high in the air as the music rings out the circus element starts with gymnasts performing from their trapeze swings a series of apparently dangerous manoeuvres.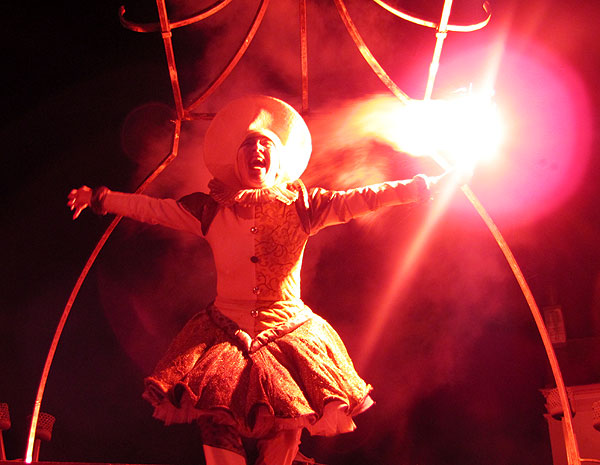 A huge round of applause spontaneously erupted from the crowd as a flare indicated the end of the performance.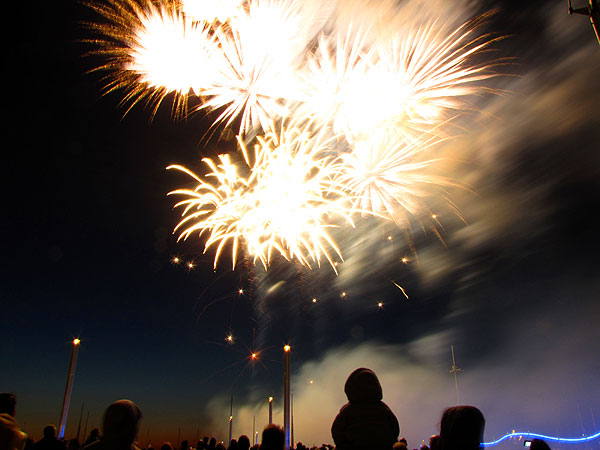 Then we were treated to a great firework display. Congratulations to all who helped in bringing this event together.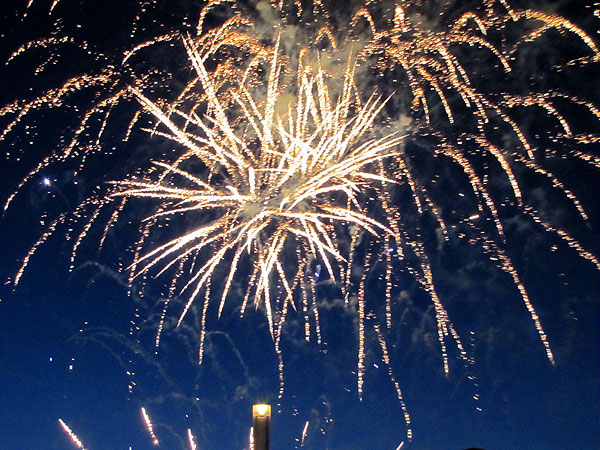 See the video on YouTube
Note this is shot in HD and can be expanded to full screen if you select the 720 version but this may take longer to download.
© W&WL 2011