Whitehaven Carnival Marchers,Dancers and Bands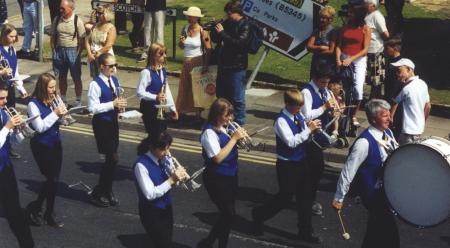 There were several bands providing music at this year's event including a regimental band from the RAF. These bandsmen also performed a concert at Whitehaven Civic Hall in the evening and again the following day at the Distington vintage rally.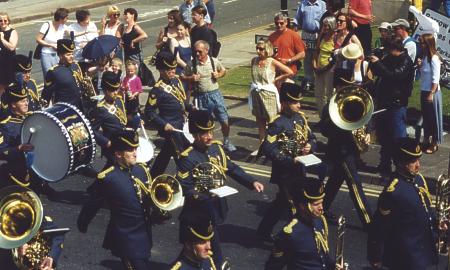 Several troupes of local dancers also kept the crowds entertained with routines when the parade stopped and they must have been quite tired by the end of the long procession.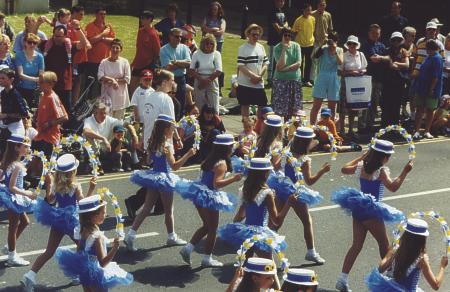 Not all the parade consisted of floats and many clubs, schools and community groups marched and danced around the circuit.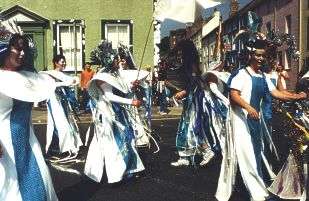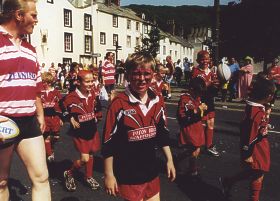 Several of the fancy dress costumes must have been very hot on such a sunny day but they carried on to the end. The funniest moment was when Wellyphant (the fire brigade's mascot) was approached by the female police officer who whispered in his ear, he then did an amusing dance ran and jumped in the following fire engine, which then sped off, lights flashing, to an incident.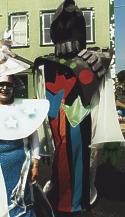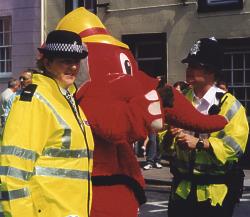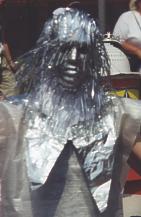 Best of all - people had a good time !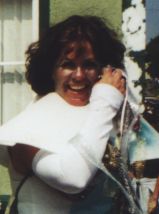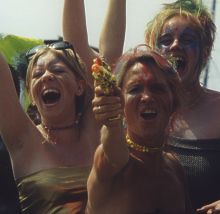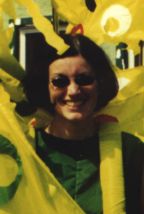 Afterwards the Castle Park was filled with hundreds of people to see the crowning of the carnival queen and visit the stalls, amusements, dancing and martial arts demonstrations.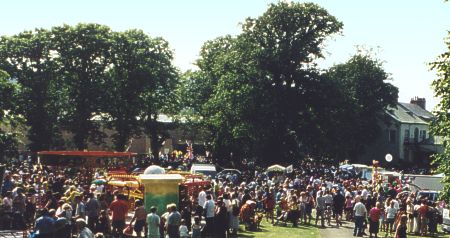 Whitehaven Carnival 2000