Whitehaven Carnival 2009
Dancers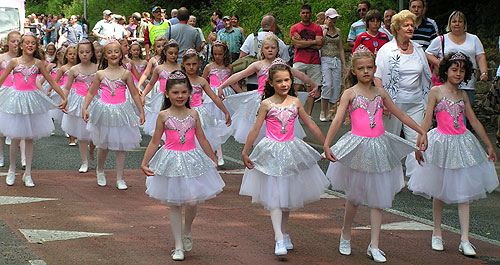 As usual the greatest part of the Carnival parade was the numerous dance troupes from the area.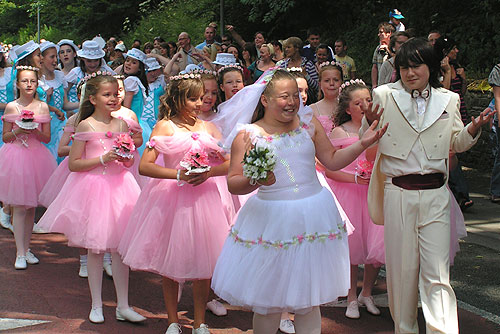 Cowper's, the oldest school, had several groups each with stunning costumes. A wedding scene was followed by...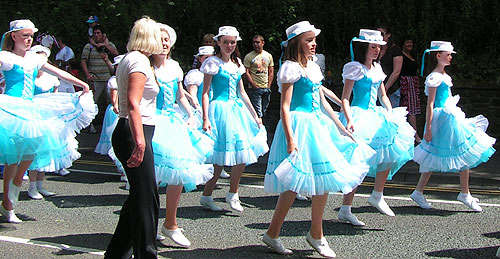 ...some these dancers in the lovely blue and white dresses with white boater hats.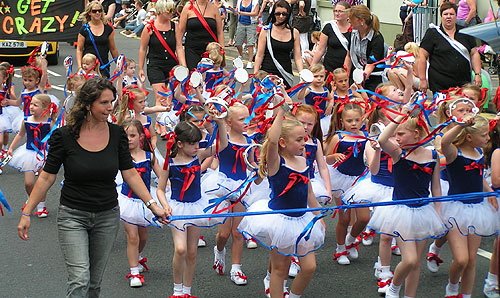 Another school regular featured was Starkey's that was divided into age groups with the infants at the front shaking their tambourines.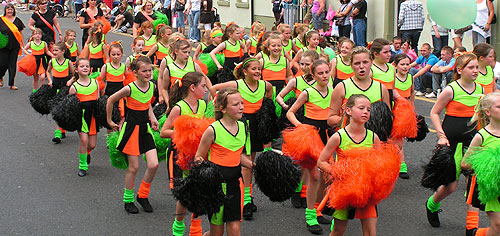 They were followed by these pom pom girls with their routine 'Let's Get Crazy'.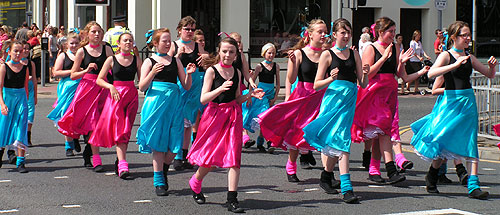 The next Starkey group was the footloose girls seen here on Lowther Street near the end of the parade.

The oldest girls from the Starkey school won the competition with their 'Right Round' routine.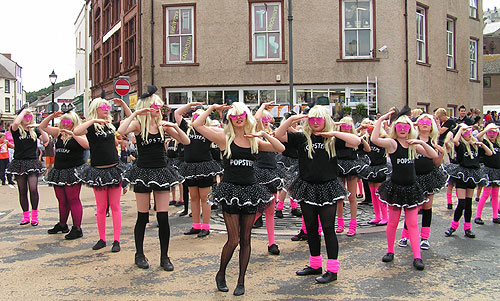 Possibly the most eye catching costumes belonged to the Popsteps dancers, with their blonde wigs and ping glasses, performing a Lady Gaga routine.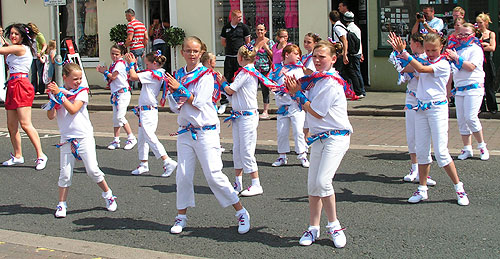 At several positions around the town each group stopped to perform their dances. The Dance Ranch did a Michael Jackson routine which must have been quickly learnt.

When the parade had completed its circuit around town everyone assembled in the Castle Park for more entertainment. Some of the dances performed more routines and their was also a fun fair, mini quad bikes and many charity stalls.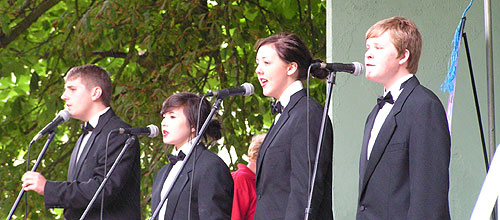 Also performing on the stage of the bandstand was vocal group Manhattan performing songs from the swing era. As it was the 4th of July there was the extra treat of fireworks at night, as hundreds gathered aound the harbour, on a warm summer's evening, to watch another spectacular.
©WAWL 2009