Whitehaven Carnival 2010
the Parade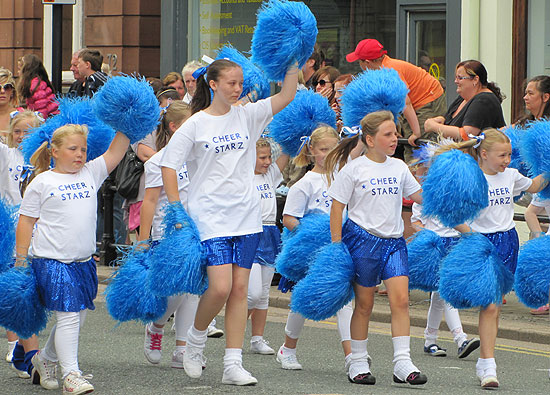 The main population of the carnival procession was the numerous dancers from various dance schools in Whitehaven. Here the Cheer Starz are seen on Lowther street with their blue pom-poms and matching skirts.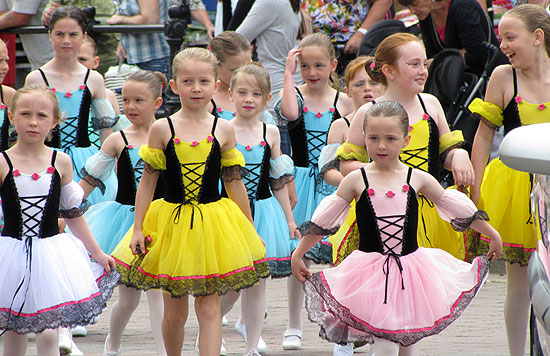 Cowper's dance school featured these youngsters in a section called Thumbelina based on the Hans Christian Anderson story about a tiny girl.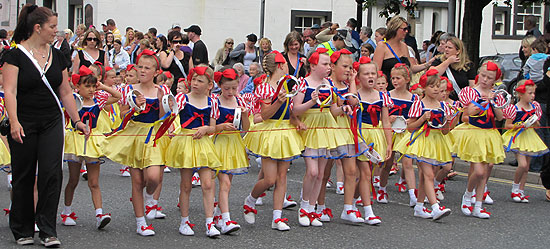 Continuing the fairy tale theme, Starkey's school had these dancers in Snow White inspired costumes following behind Snow White and the Seven Dwarves.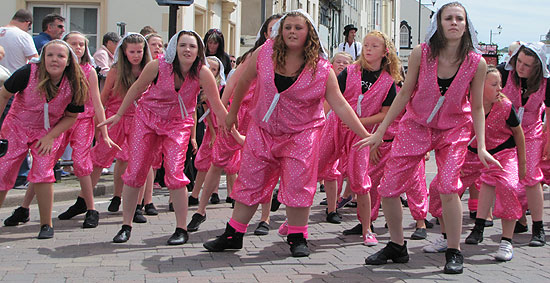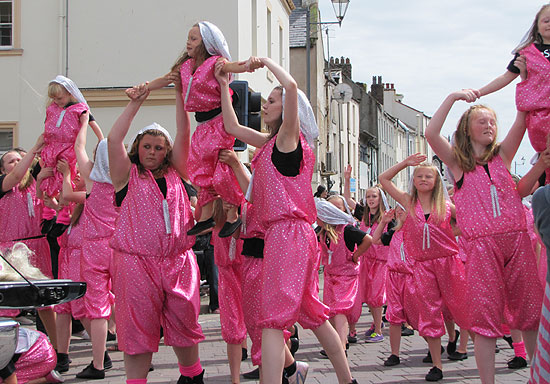 The Popsteps dance troupe were colourfully turned out in bespoke shiny pink costumes and performed routines around the town which had some street dance moves no doubt inspired by Britain's Got Talent.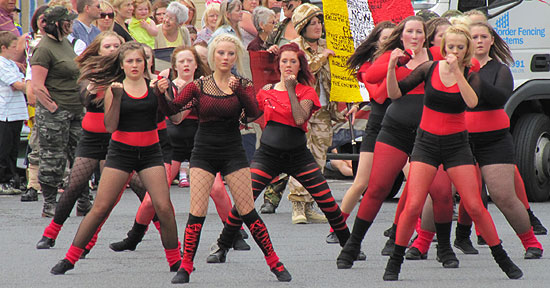 This group called Red Alert is seen here performing outside St. Nicholas church on Duke Street where the media were camped out for weeks in the aftermath of the recent tragedy - pity they weren't available to see the normally positive spirit of our community.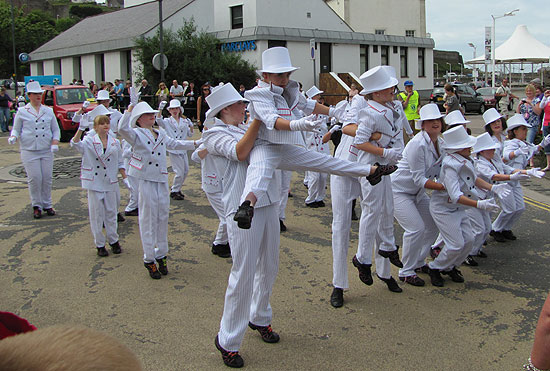 Congratulations must go to this Stagestars group of dancers for their sharp suits and equally sharp routine.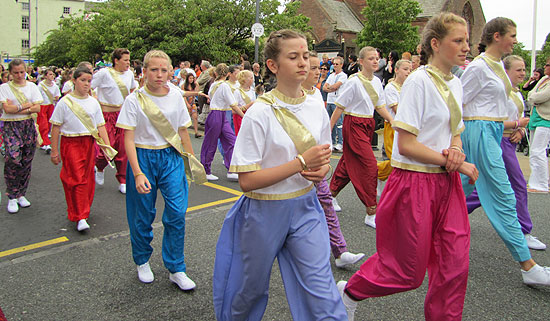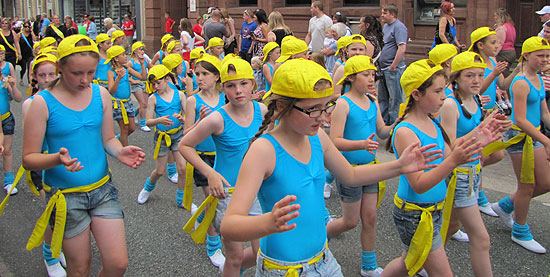 There seemed to have been a lot of work put into the dancers costumes this year and they added a lot of colour to the procession aided by some great sunny weather. The simple bright yellow caps and sashes were very effective for Starkey's younger dancers.

Once the parade was over the dancers performed their routines in castle park - here we see some numbers from the musical Annie.

The standard of the routines was very good to say it included dancers of all ages and a lot of effort must have been spent in rehearsals. Here some of Cowper's dancers are seen dancing to pop music in very bright modern coloured dresses in the style of western saloon dancers.


The Popsteps troupes in pink and the Stage Stars in white are seen here performing their routines.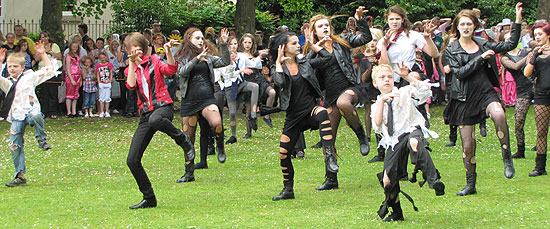 A very good rendition of the routine from Michael Jackson's thriller was danced by this group who did a quick change and makeup to appear as Zombies.


Here the Cheer Starz group perform and the delightful flower costumes of these little Stage Stars went down very well with the large crowd that had gathered in the castle park.
©WAWL 2010