Whitehaven Carnival 2010
the Parade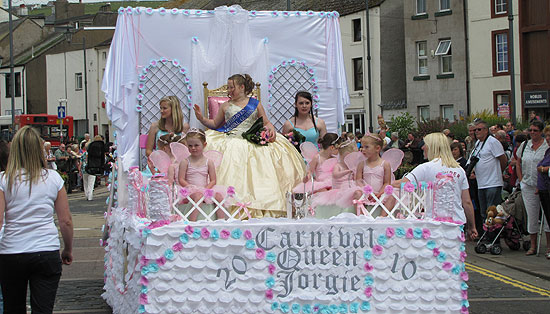 Whitehaven's Carnival Queen for 2010 was the first float in the procession. This year's queen was Jorgie Bell and she had a beautiful pale yellow dress with her principal attendants, Rebecca Hamilton and Robyn Curwen, dressed in pale blue and the 6 younger girls dressed as pink fairies. The float was decorated with layers of white paper and numerous paper flowers.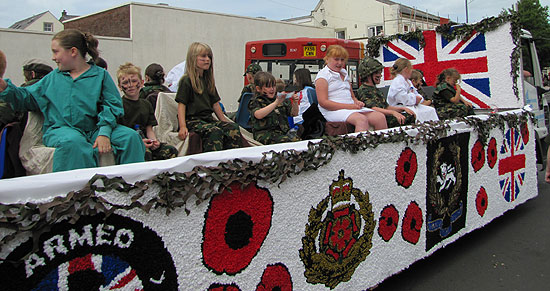 Moresby School once again used their entry in the carnival to focus on topical ideas with a float celebrating armed forces day. The float had obviously taken a huge amount of work as it was covered with poppies, flags and emblems created from paper. The children were all dressed as different members of the armed services.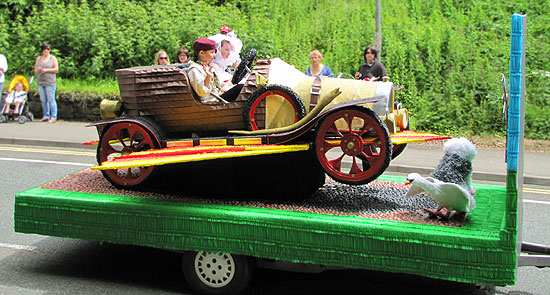 A particularly amazing construction in this year's parade was this wonderful re-creation of Ian Flemming's story for children - Chitty Chitty Bang Bang. The car, lovingly created in card and crepe paper, was perfect in every detail with the children's costumes as Caractacus Potts and Truly Scrumptious topping off the display to great effect.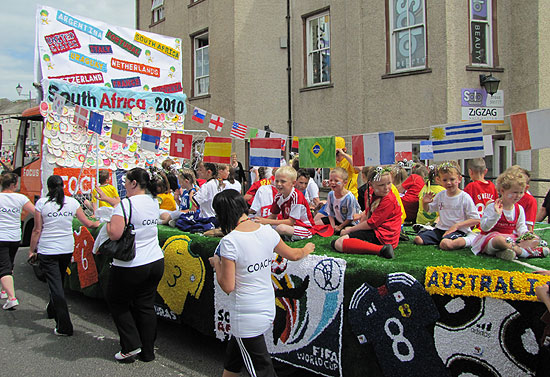 St. Mary's school was in the carnival again, with yet another float painstakingly decorated with tiny scrunches of paper creating designs celebrating the 2010 World cup and all the countries taking part. The children were dressed as the footballers of the different nations and as a bonus the mothers accompanying the float dressed as coaches and referees.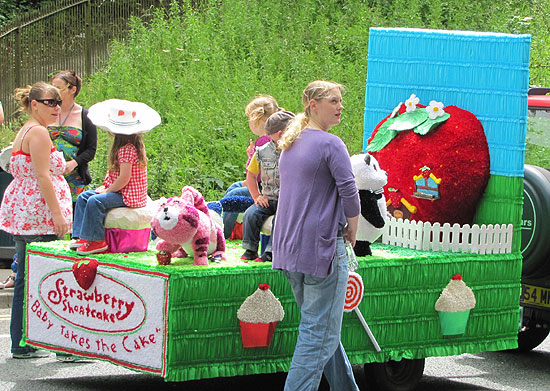 The smallest float was based on the Strawberry Shortcake character and was again carefully decorated with crepe paper, this was created by the local Coastguard service.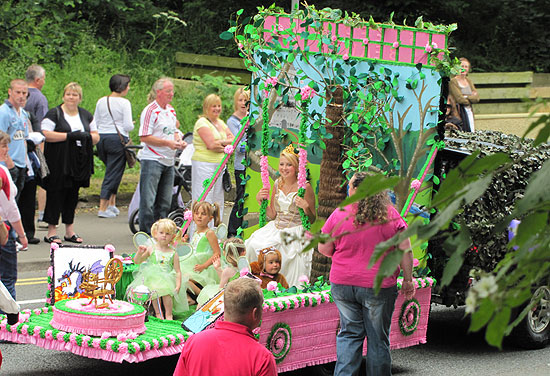 Possibly the most beautiful float depicted the fairy-tale world of Sleeping Beauty produced by Rosehill Youth Theatre who also had marchers dressed in costume. A lovely princess, played by Heather Collingwood sat on a swing, in front of a painted backdrop featuring a castle, surrounded by paper roses all cleverly crafted on the back of a small trailer.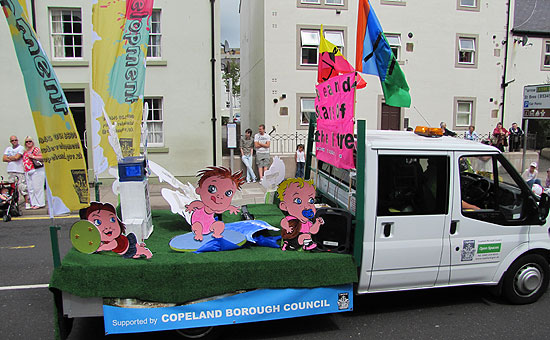 Copeland Council had a float in the carnival after the netball development officer found her idea to promote the game by entering the carnival was supported by the rest of the sports development section. The cartoon baby sportsmen were painted by the Bumps to Babies group and local children paraded behind the float carrying flags.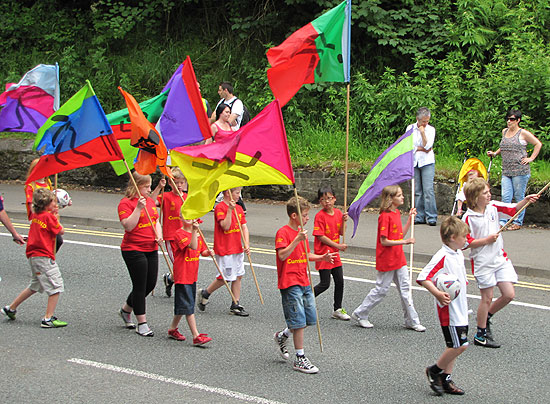 The children were followed by the sports development team themselves dressed in netball kits and accompanied by a giant prune!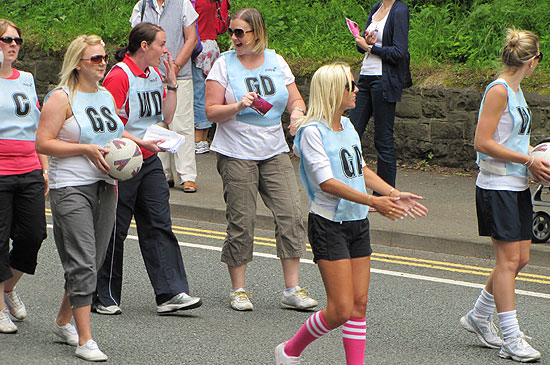 ©WAWL 2010