SHIPS NIGHT-TIME AIRCRAFT ENTERTAINERS
MUSIC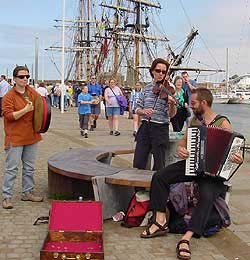 Music was much in evidence throughout Whitehaven Maritime festival weekend. With everything from rock and folk to brass bands and a songs of praise to end with on Sunday evening. At the north end of the millennium promenade was the CFM stage which provided a mixture of DJ's and various live acts all weekend.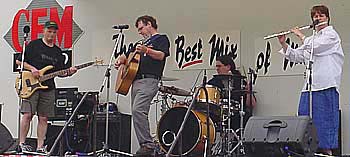 At the other end of the prom. is the hub which provided performances of music and dancing from many of the local schools including Whitehaven School band and Wyndham band.


The Hub also hosted some local groups plus the band of the Royal Marines who went through their diverse repertoire from swing to hymns.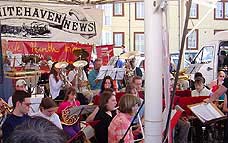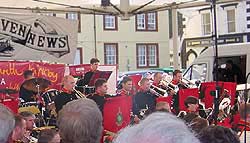 The Royal Marine Band (Scotland) also put on a marching display on the Sugar Tongue. They were accompanied by contingents from the Royal Navy and the US Navy. This led to a presentation to the U.S. Navy honour guard from the Mayor of Copeland.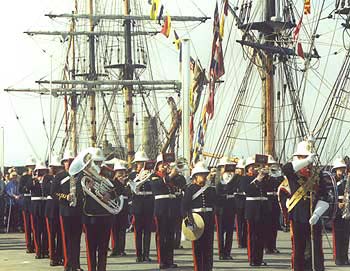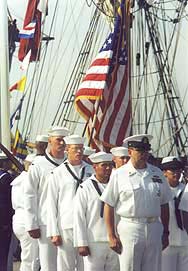 Whitehaven Maritime Festival 2001