Whitehaven Festival 2012
Music at Whitehaven Festival
Festival Ships Food JetSki Airshow Red Arrows Music Night
Katherine Jenkins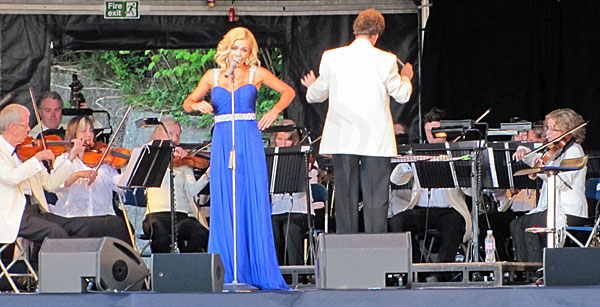 Back at the Whitehaven Festival after her successful appearance in 2010 was world famous mezzo soprano Katherine Jenkins. She took to the main stage on Friday night accompanied by The National Philharmonic Orchestra. To celebrate the Diamond Jubilee they performed at the end of her programme a last night of the proms style selection with the crowd enthusiastically joining in with the accelerated clapping to The Sailors Hornpipe.
The Pulse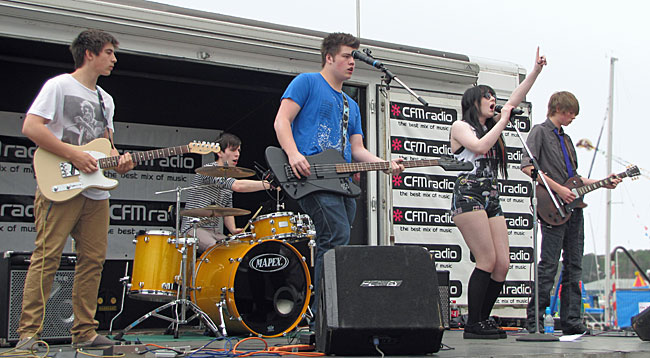 The Pulse are a five piece indie band from the Maryport area doing mainly covers of popular modern rock bands.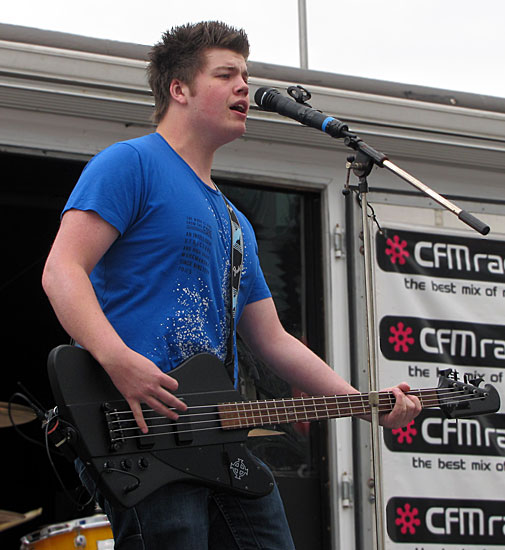 Conner Greaney - Bass/Vocals
Joe Wyatt - Guitar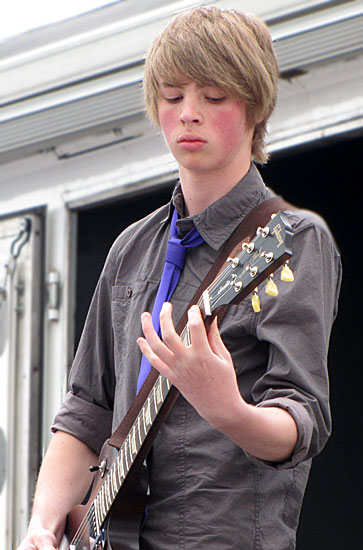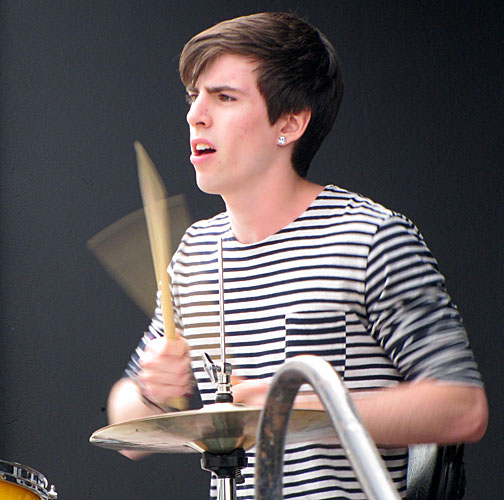 Will Middleham - Drums
Sam Middleham - Guitar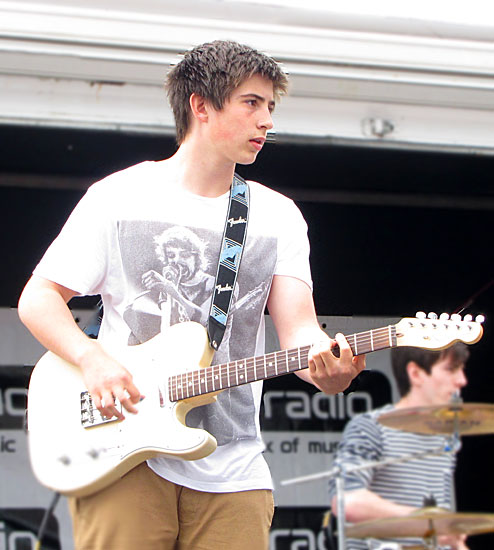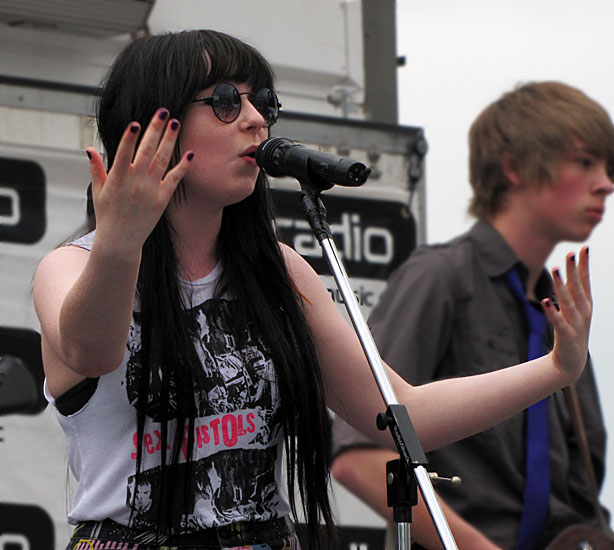 Emily Ford - Vocals
Weathered II Rock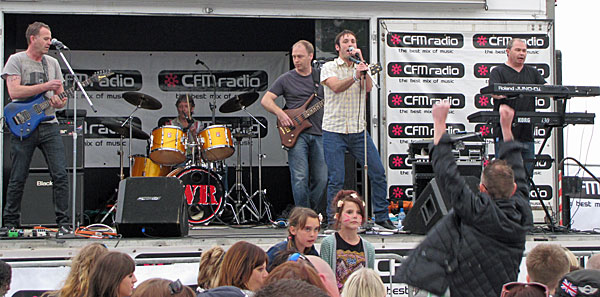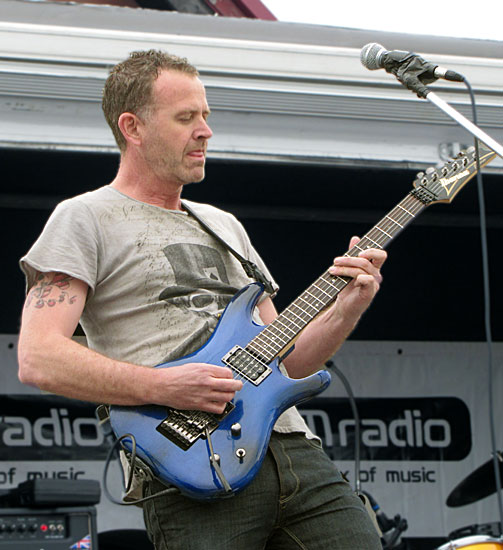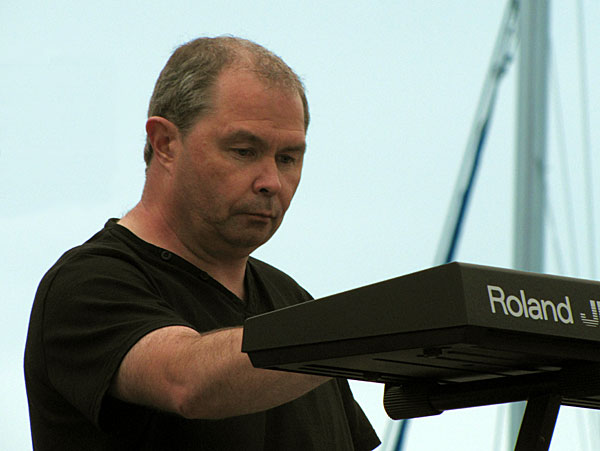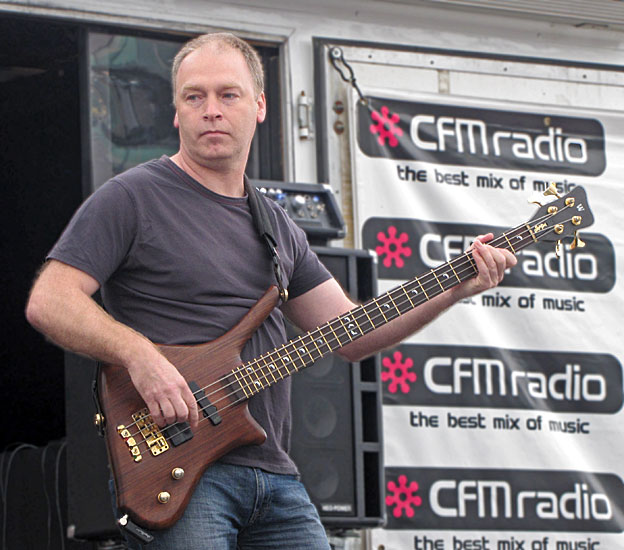 Cory Spedding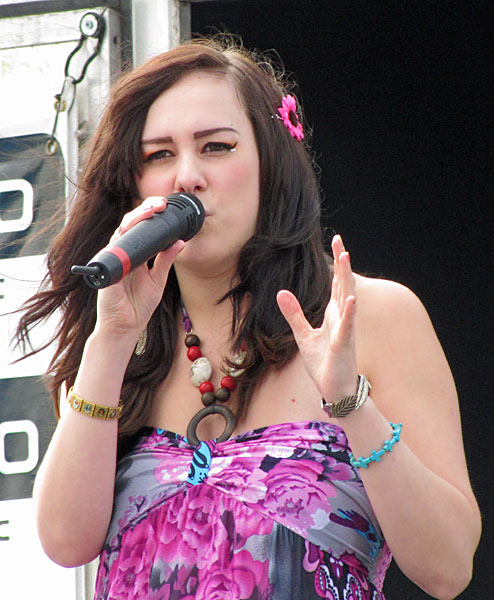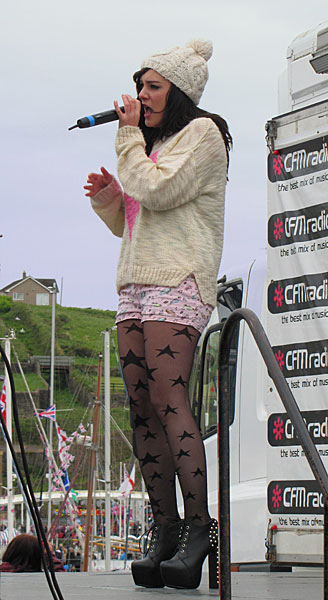 The Bon Bonz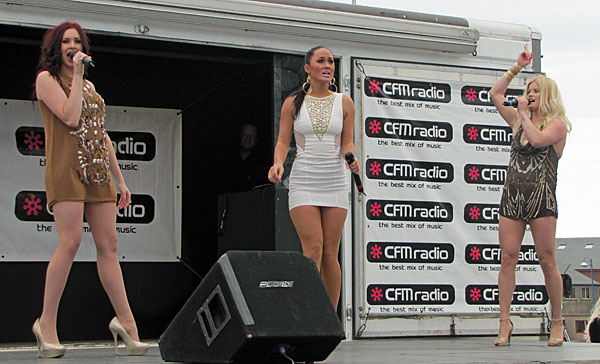 First time at the festival this year were northern vocal pop trio the Bon Bonz who sang a selection of popular covers and as well as their own material.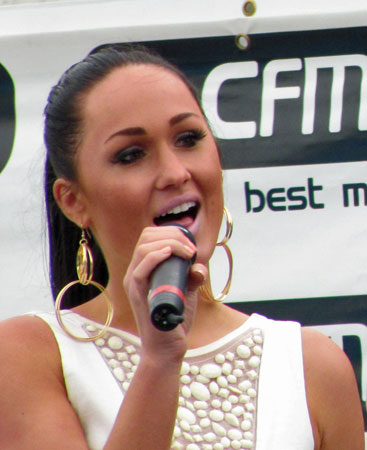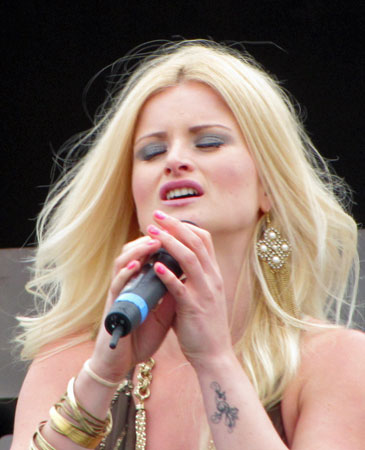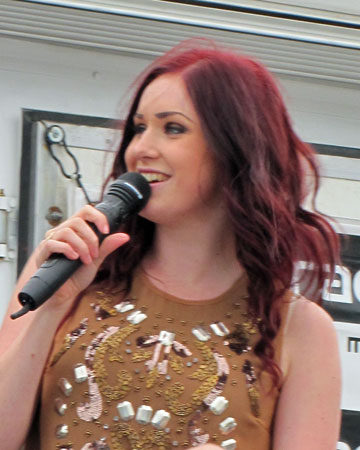 Mokey

Trying to get people to work off some of those excellent burgers on sale around the CFM stage were the Mokey fitness group with their up tempo audience participation dance routines.
McVitie's Trad Jazz Trio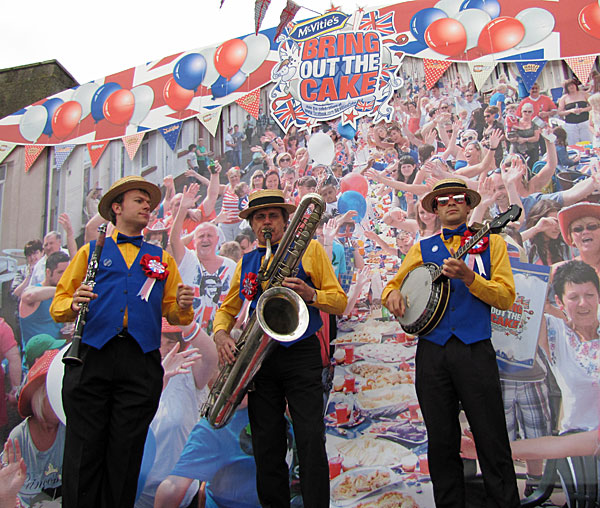 Doing some very smart promotional work was this trad jazz trio working for McVitie's. Not only did they play some wonderful up tempo feel good music there were free samples of the products being handed out.
McVitie's Trad Jazz Trio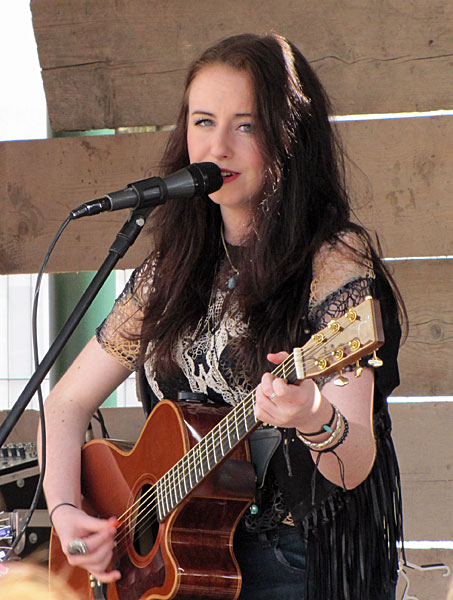 The usual Mighty Boof production artists moved out of the main festival this year but were still performing at the Irish bar beer garden on Strand Street and included local favourite Emma Docheray.
Return to Western Lakeland Events
External links
the official website www.thefestival.org.uk
© WAWL 2012