Visiting Ships
Festival Ships Food JetSki Airshow Red Arrows Music Night
Tall ship Bessie Ellen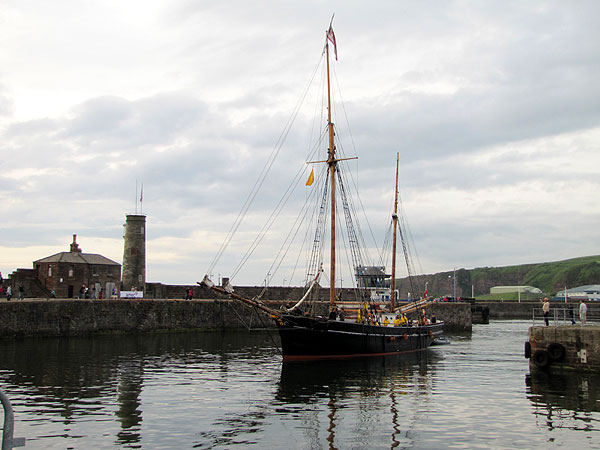 Tall Ship Bessie Ellen was the only tall ship into harbour for the festival this year having sailed from Fowey in Cornwall to Peel in the Isle of Man then on to Whitehaven. She is a beautiful example of a Trading Ketch that plied her trade from the West Country around Devon and Cornwall. Owned by the same family for 40 years, even the installation of an engine couldn't prevent her retirement in 1971.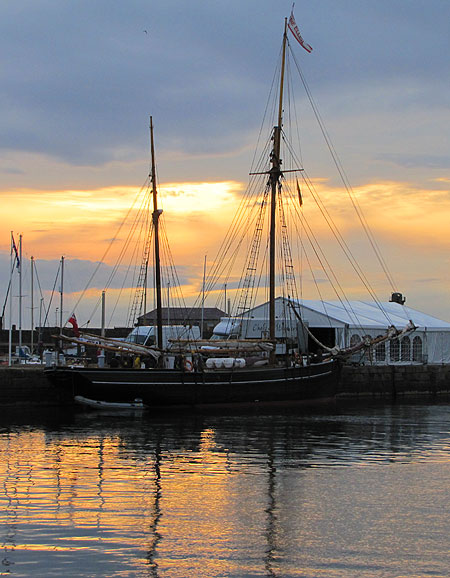 At the turn of the century she was bought by an owner keen to restore this fine example of our maritime history and now has regular bookings for journeys around the UK and visits to the festivals.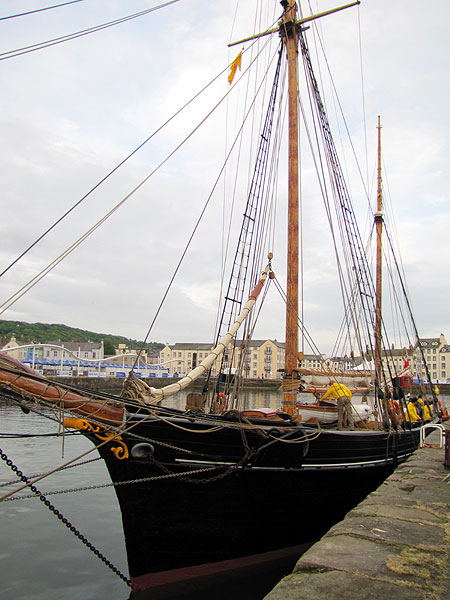 HMS Smiter
Although 3 were originally expected, there were still 2 Royal Navy vessels in harbour in the form of the fast patrol boats HMS Charger and HMS Smiter.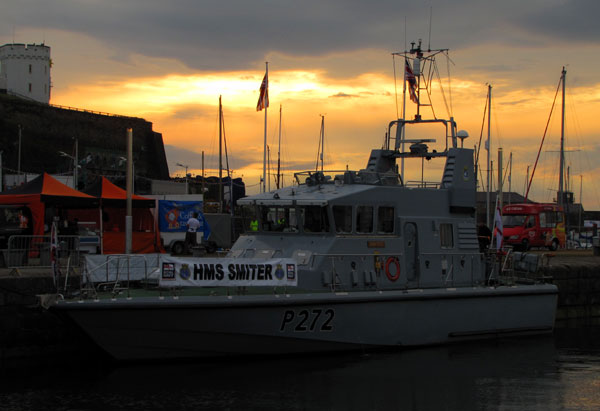 HMS Smiter is attached to the University of Glasgow and therefore travalled from its home port on the Clyde and was moored to the Sugar Tongue for the festival.
HMS Smiter P272 is an Archer class boat built in 1986, powered by twin shafts and Rolls Royce M800T diesel engines delivering over 1500 bhp and taking the craft to over 20 mph. Originally designed as a patrol boat with a front mounted machine-gun, they are now used to carry 5 RN crew with 12 undergraduate students who learn from the training officer, at weekends and holidays, how to handle and navigate the ship.
HMS Charger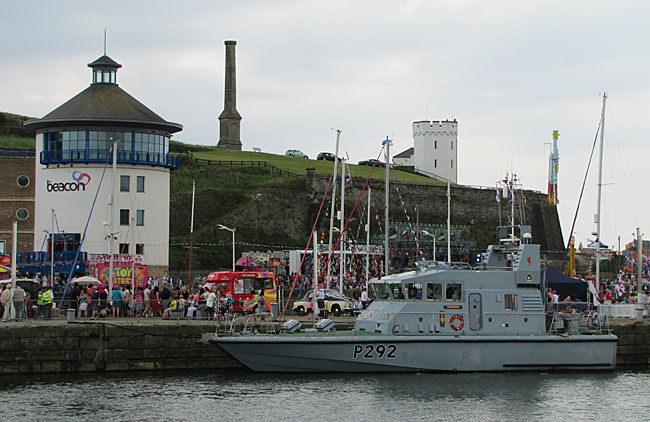 HMS Charger P292 is a more regular visitor to Whitehaven being on attachment to the University of Liverpool Royal Naval Unit and normally berthed in Liverpool docks.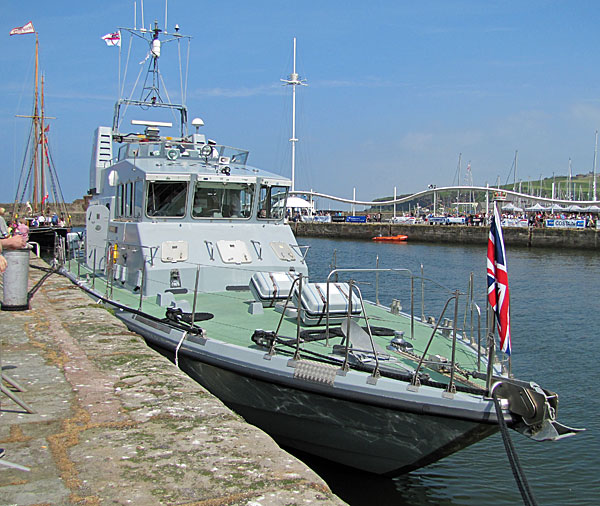 HMS Charger arrived on Saturday and allowed people on board to be shown around the bridge, and the young officers were keen to answer questions about its role and their experiences on board.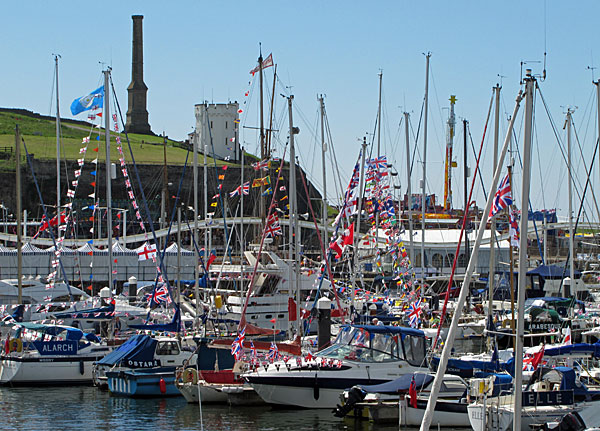 Many of the yachts in the Whitehaven Marina had dressed up for the occasion with numerous flags and union jack buntings for the Diamond Jubilee festival.
© WAWL 2012