The Queen 2008
Her Majesty the Queen visits Whitehaven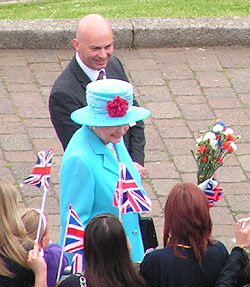 After the Queen left the Beacon she walked to the Sugar Tongue accompanied by Gerard Richardson organiser of the Whitheaven Maritime Festival. Along the way she stopped to collect flowers from many of the children and talked to lots of people that had lined the route.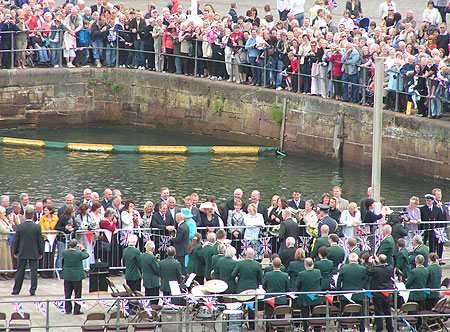 As the Queen walked along the sugar tongue she passed many more crowds and members of Whitehaven brass band who had kept the crowds entertained whilst the Queen had been in the Beacon.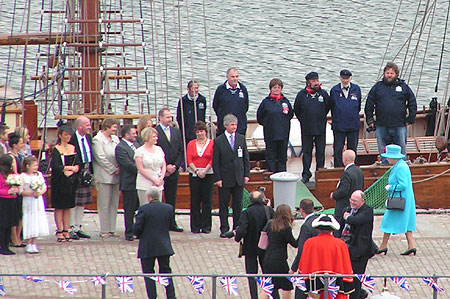 The Queen then met the crew of the Zebu tallship from Liverpool and members of the members of the Maritime Festival committee.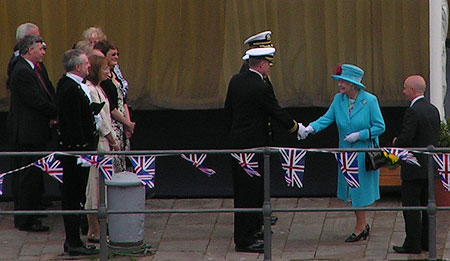 Two Captains and and Lieutenant form the American Navy were also introduced to the Queen.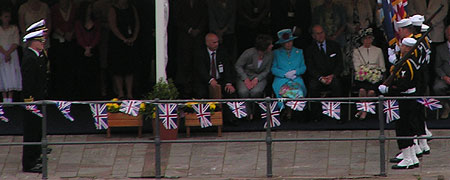 Then a colour guard from the American navy marched around the harbour as the tale of John Paul Jones and his attack on Whitehaven was recounted for all to hear.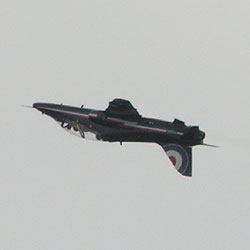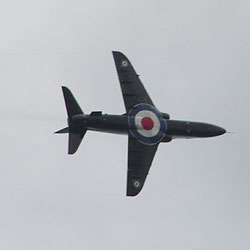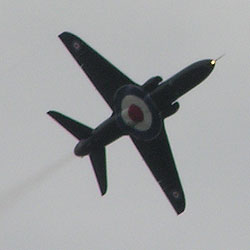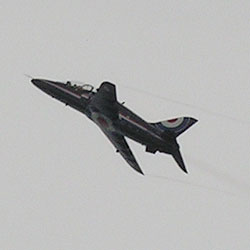 Next Flight Lieutenant Dave Davies of 208 Squadron put a Hawk jet trainer through a series of spectacular manoeuvres.
All too soon it was time for the Queen to depart for the her next engagements, the new Derwent pencil factory and lunch at Underscar. As her car sped away she waved to more crowds of Whitehaven people lining the streets.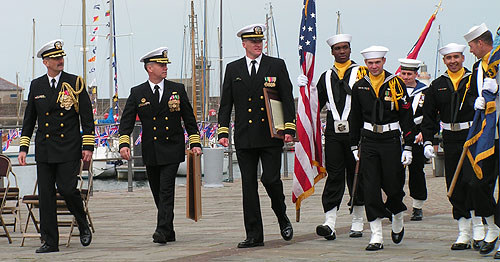 After the Queen leaves, the American Navy take a relaxed walk back along the Sugar Tongue and even stop for a photo. The Captain in the middle is displaying a framed copy of the original Lloyd's Evening Post article describing the John Paul Jones raid of 1778.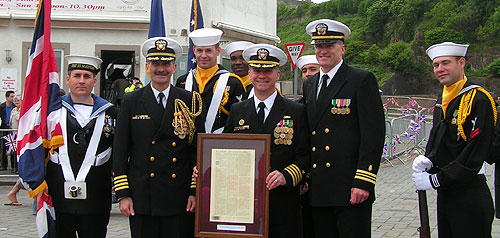 back to Queen arrives at Whitehaven