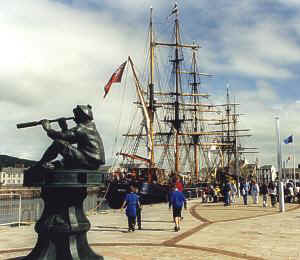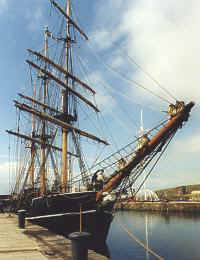 The Kaskelot and the Grand Turk looked wonderful side by side against the (almost completed) renovated Sugar Tongue with its statue of a boy on a capstan, stone paving and sculptured seating based on nautical sayings.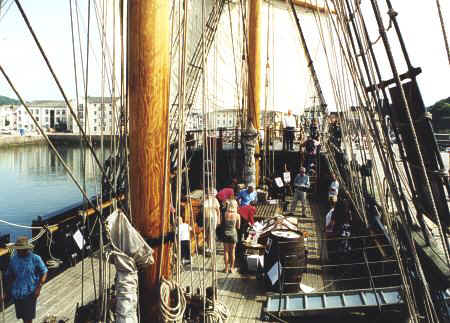 On board, below deck, was a photo display of some of the films in which Kaskelot has appeared masquerading as a number of different ships. This included Scott's ship "Tera Nova" in Last Place on Earth. Other film and TV work includes: Cut-throat Island, Swept From The Sea (aka Amy Foster), Return to Treasure Island, The Three Musketeers, Longitude and David Copperfield.
She also appeared in a Scottish television series called Stamp of Greatness where she doubled for John Paul Jones' smaller ship Ranger - the very one he used in his attack on Whitehaven, in 1778.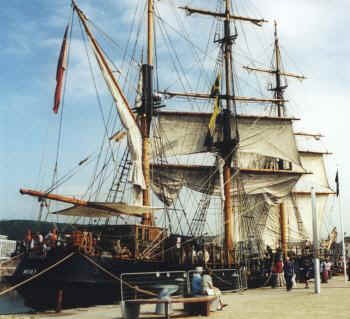 External Links: