Egremont Medieval Festival 2002 - Playing
Intro Trading Fighting Hunting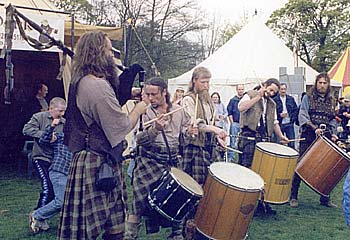 A special mention should go to these invaders from across the border who drummed up a storm to create a great atmosphere. They are no doubt celebrating the period of the 12th century when the Scots ravaged the north of England and William Fitz Duncan married the Lady of Copeland.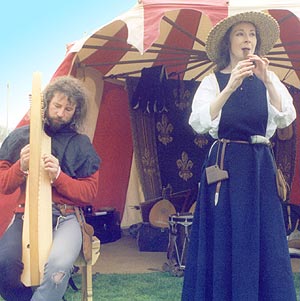 Medieval music specialists Misericordia were at the festival again playing a range of European early music on a variety of string and woodwind instruments.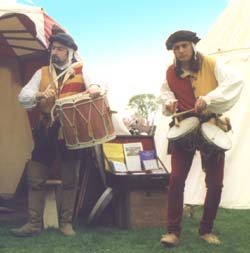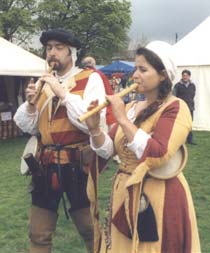 Misericordia were also accompanied on some tunes by these drummers from a neighbouring tent whilst their colleagues acted as minstrels wandering around the show field. The musicians were all keen to explain the origins and nature of the various instruments with delightful names like crumhorn and hurdy gurdy.