Egremont Medieval Festival 2002 - Trading
Intro Fighting Playing Hunting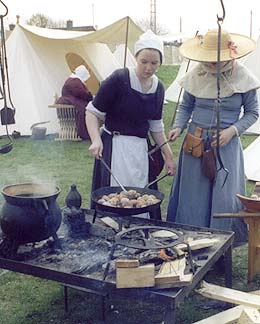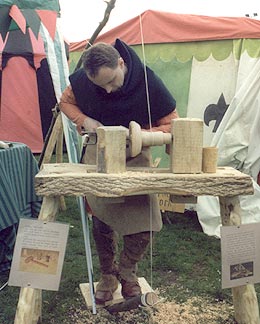 A pair of women prepare food on an open wood stove whilst a local craftsman turns wood on a Viking pole lathe.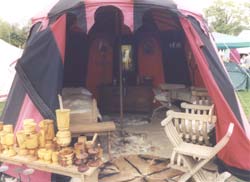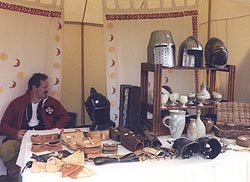 A merchant has his tent equiped with his bed and personal belongings and outside a selection of wooden beakers and goblets. Another sells leather purses and belts, pottery and pieces of armour.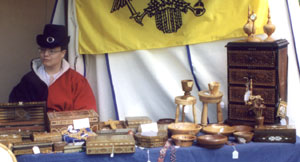 Here a Trader brings rare marquetry caskets from the middle east and turned wooden wares.