West Cumbria Vintage Rally 2006
Rally Vintage Modern Bikes Commercial Tractors
Modern Classic Cars
Many more modern classic cars were on display at the vintage rally. As well as individual entries there were several owners clubs including the Mercedes Benz Owners Club, The South lakes Reliant Scimitar & Saber Owners club, the TR Register with a range of Triumphs, the Morgan Sports Car Club and the Cumbria branch of the SAAB Owners Club.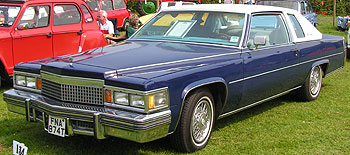 Individual entries included this Cadillac Coupe de Ville built in 1979. Obviously never common in this country and even less so on Cumbria's narrow windy roads - it was built for the freeways of America and thus comes equipped with cruise control and air conditioning.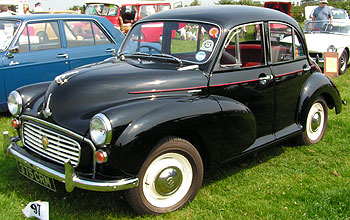 By stark contrast was this Morris Minor which appeared about half the length of the Caddy. It was Britain's answer to the VW Beetle even having the prototype name of Mosquito back in 1948. It never reached that hippie chic status and was seen as rather boring by the end of production in 1971. It was actually designed by Alec Issigonis who later designed the famous mini. This one was built in 1960 and has the 948cc engine. The earlier models had a 918cc engine and later ones 1098cc. The car was in production for 22 years and sold over 1.6 million across the world.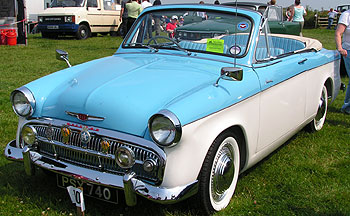 This Hillman Minx convertible was built in 1959. It has a 1600cc engine and has been completely restored over a seven year period.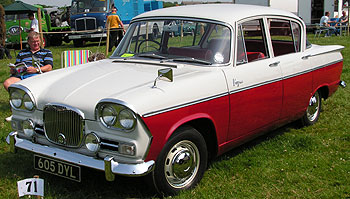 Singer Vogue Mk 1 originally built in 1962 but recently restored over a six year period. This model had 1600cc engine. Singer had been building cars in Coventry since 1905 and at one point became England's 3rd greatest manufacturer.
Before the popularity of large mobile homes with showers and toilets there was the humble camper van which was a normal van converted to provide as much space for sleeping as possible and a kitchen area that probably consisted of a single gas hob. This is the Bedford CA Romany Dormobile built in 1962 and is still used daily and for family holidays. It expands in size by the use of a concertina folding roof.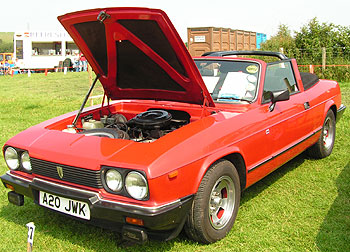 Reliant best known for their three wheeled Robin also built this Scimitar GTC. There was only 442 of this model made between 1980 and 1986.
links: Morris Minor Owners club