West Cumbria Vintage Rally 2006
Rally Vintage Modern Bikes Commercial Tractors
Tractors
Once again there was an amazing selection of tractors from as early as 1917 up to 1980.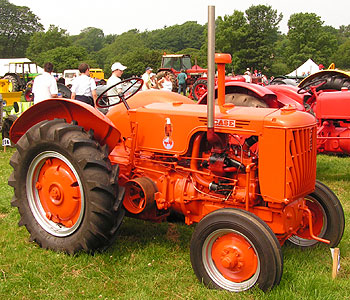 Case tractors were named after the company founder Jerome Increase Case who started his company in Rochester, Wisconsin in 1842, making his first farm tractor in 1892.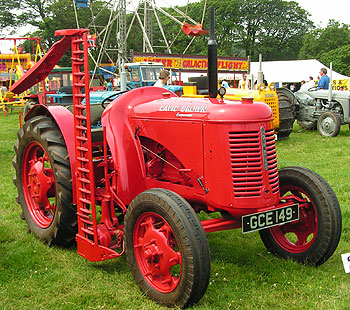 David Brown Cropmaster VAK1C built 1947. David Brown made their first tractor in 1936 although the company had been making gears since 1898. In the year this tractor was built the company was bought by Aston Martin who are more normally associated with extremely stylish sports saloons.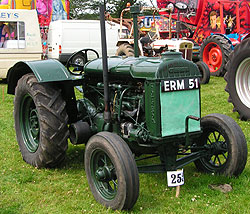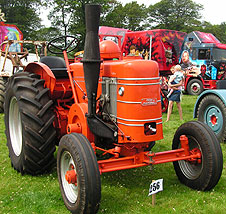 Fordson N, built 1941,worked in Croglin and is equipped with lighter spoke wheels known as golf course wheels. The orange Field Marshall 3A spent its working life in France. The Field Marshall tractors are distinctive by the large fly-wheel on the side which is powered by a 6 litre single cylinder engine. The flywheel was used for powering threshing machines. This is how Marshall's started way back in 1848, in Gainsborough, Lincolnshire, producing steam powered threshers and the tractors were later built for moving and powering them.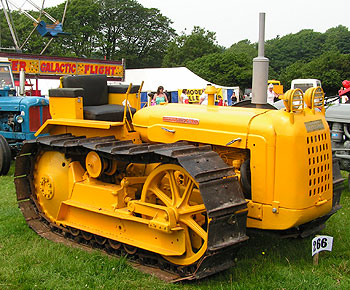 This bright yellow machine is Fordson Super Major on tracks. The Super Major was the last British designed Fordson produced between 1961 and 1964 at the Dagenham plant. Fordson originally produced tractors in the U.S.A. and was the tractor brand of the Ford Motor Company and reverted to that name after 1964.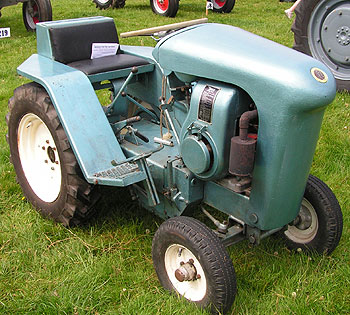 Uni Horse built in 1961. This tiny tractor was powered by a 4Hp BSA engine was built by the Uni Horse tractor Company of Droitwich. It was designed by the Lee Francis motor company and originally could be supplied with a wide range of attachments to provide a universal work tool for the small holder.