West Cumbria Vintage Rally 2006
Rally Vintage Modern Bikes Commercial Tractors
Vintage Cars
The number of cars still running and in fabulous condition from the vintage section of the rally is testament to the skill and enthusiasm of the owners who lovingly restore and maintain them.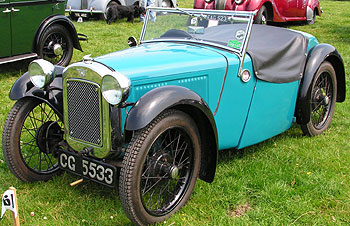 This Austin 65 Sports was built way back in 1933 and still looks the part - a fun car for summer days in the Lake District but I don't think I'd attempt Hardknott pass as it only has a 747cc engine.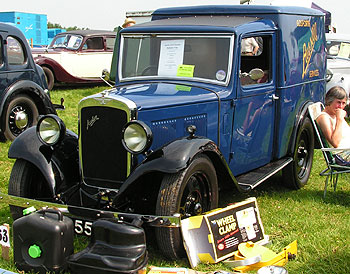 This Austin 10/4 van has been restored over a period of 5 years. Originally built in 1937 it has a 1142cc engine. The Austin 10 was extremely popular and sold over 290,000 vehicles in several body styles between 1932 and 1947 - the van being produced from 1933 onwards.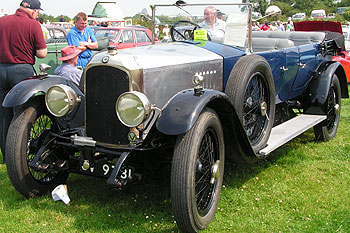 This Vauxhall 23/60Kington Tourer was built in 1925 the year it was also exported to Australia were it survived until 2001 when it was brought back to England to have its body restored.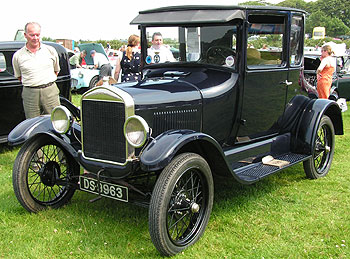 This is the Coupe version of the famous model T Ford built in 1925. They had started production in 1908 and continued until 1927 by which time some 15 million had been produced.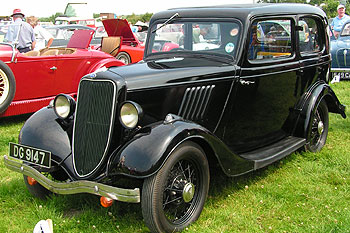 This is the Ford Model Y which was the first designed for markets outside the United States of America. It only had a 933cc delivering 8HP but the production techniques designed to reduce manufacturing costs meant that this model took 50% of this area of the market by being the cheapest ever 4 door saloon. This is the 'Long Rad' version where the radiator extends beyond the starter crank hole. They were made between 1932 and 1937 this one being built in 1934.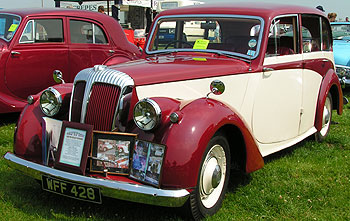 This Daimler Consort was built in 1952 with a 2500cc six cylinder engine. Advanced features included hydraulic front breaks and a preselector gearbox with the selector mounted on the steering wheel. Developed from the DB-18 for the export market it eventually replaced it on the home market as well. Daimler was the first British marque to manufacture cars based on Gottlieb Daimler's original patent engine.