Home Rally Vintage Cars Modern Tractors Steam Engines Bikes
More modern cars were featured on some of the local auto club stands.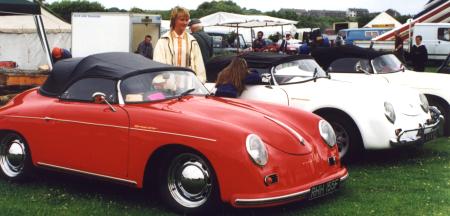 These Porche Speedsters are in fact all new copies built on the likes of a humble VW chasis but providing a good impression of the 1950's Porche 356 Speedster.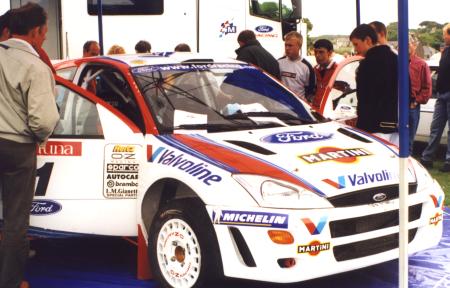 The Colin McRae Ford Focus rally car proved to be a popular draw on the West Cumbria Motor Sport Club stand.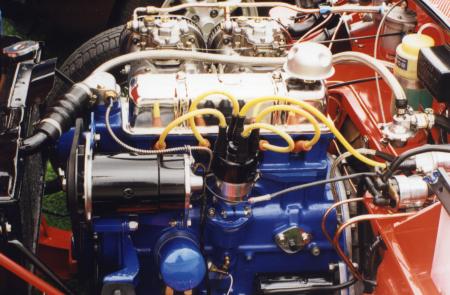 Many people spend Sunday polishing the car but when you own a Classic this has to include the engine. As proved by this immaculate 1498cc engine in a Triumph Spitfire Mk1 built in 1963.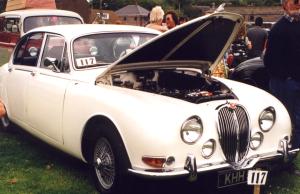 Not all of them were smashed up by the villains in "The Sweeny" as was proved by these two. A 1967 Mk 2 Jaguar built in 1967 and a white Jaguar S-type built in 1965 - both with a 3400cc engine.
West Cumbria Vintage Rally - Modern Cars
External links: Chesil Speedsters