Whitehaven Festival 2010
Food Festival
Festival Ships Food JetSki Airshow Red Arrows Music Night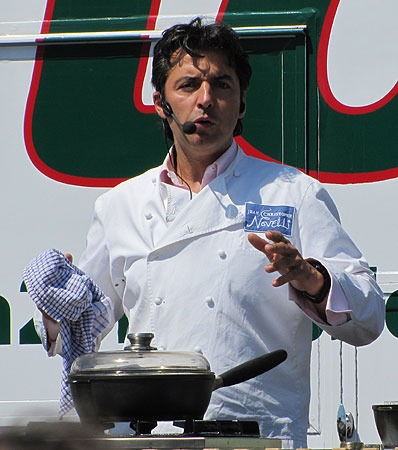 Once again King of the Food Festival was Jean Christophe Novelli the famous French TV chef. Giving away his Michelin award winning secrets to a large audience on the end of the Sugar Tongue he performed on a special stage in front of the huge Stobart screen which relayed his every move. This year he had competition for female admirers from King of the Jungle and regular on Ready Steady Cook, Gino Di Campo who was also giving demonstrations over the weekend.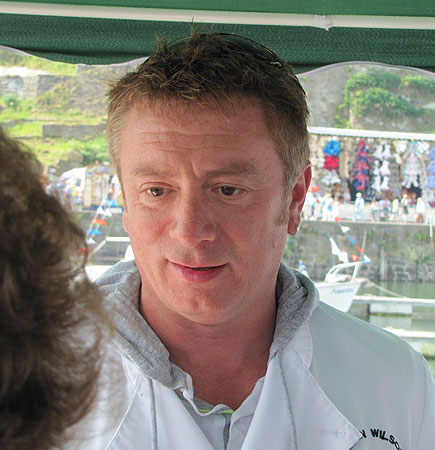 Also at the festival this year was Sean Wilson the actor who used to play Martin Platt on Coronation Street in his current guise as cheesemaker. His business, the Saddleworth Cheese Company, produces prize winning cheeses with milk from the Trough of Bowland in Lancashire. Each cheese has its own distinctive character and evocative Lancashire names such as Muldoons's Picnic, How's yer Father, Smelly Apeth and Mouth Almighty. Sean was personally handing out samples for tasting near to the main cookery stage.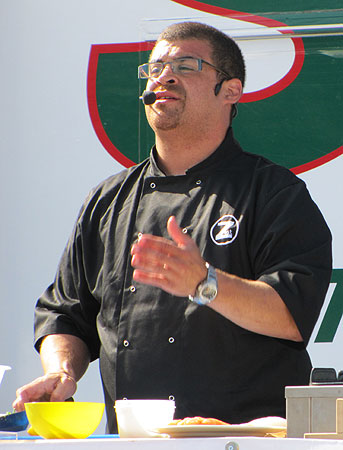 Local restaurateur from Zest, Ricky Andalcio, who also had a TV series "Taste for the Road" was also there to provide some fine food for sampling whilst performing demonstrations on the cookery stage.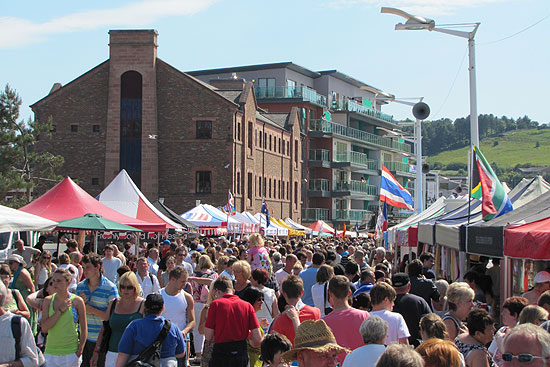 All along the millennium promenade from Duke Street were stalls from the continental market, and whilst some provided manufactured goods the majority were offering mouth-watering delicacies from across Europe.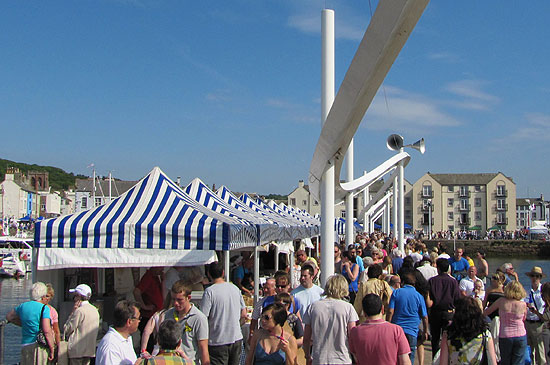 Also down the Lime Tongue were dozens stalls of produce under the banner of Made in Cumbria. This included special jams, meats, cheeses and beverages. The Made in Cumbria group also had stalls around the hub selling burgers and hotdogs with high quality local meats.
Return to Western Lakeland Events
External links
the official website www.thefestival.org.uk
Saddleworth Cheese www.saddleworthcheese.co.uk
Made in Cumbria www.madeincumbria.co.uk
© WAWL 2010