Whitehaven Festival 2010
Jet Ski Display Team
Festival Ships Food JetSki Airshow Red Arrows Music Night
Performing at frequent intervals throughout the weekend were the jet-ski team in Whitehaven's inner harbour.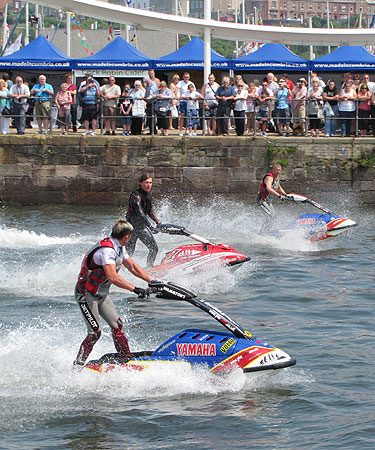 The three jet ski riders entered the harbour between the Sugar Tongue and the Lime Tongue as they powered together in a line towards the crowds around the slipway.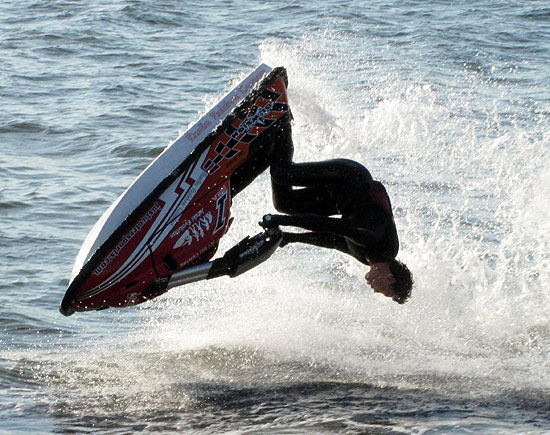 They managed to complete a series of dramatic stunts often leaping high out of the water and sometimes plunging well beneath it.
Any spectators standing too close might move back a bit at this stage as the three performers show the power of the jets that propel these machines through the water.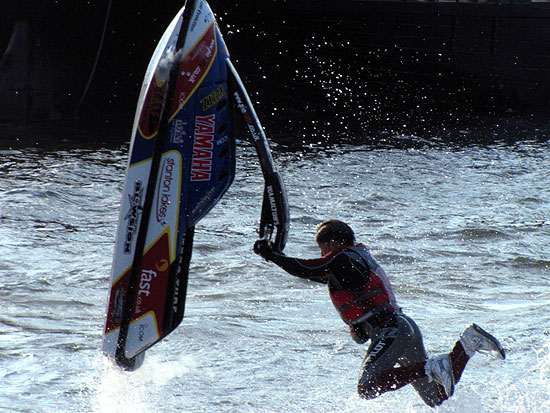 The power and weight of the jet ski is difficult to control especially once it leaves the water and needs a tight grip to keep in touch.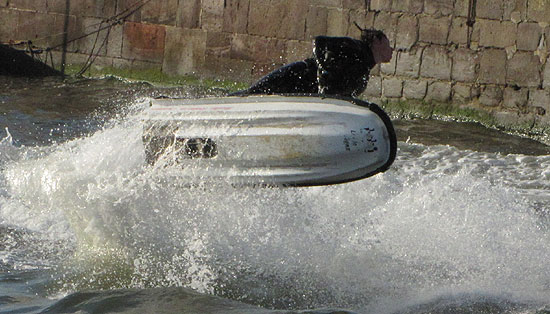 When you consider how solid the harbour walls are, the speed which the jet ski attains in such a confined space must be quite exhilarating and the skill to control it quite impressive.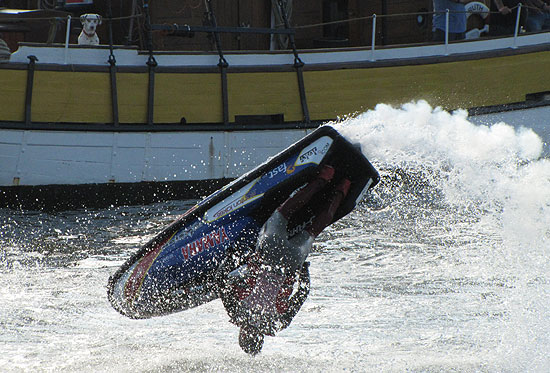 The dog on board the tall ship Ruth seems fascinated as though it is considering taking up the sport.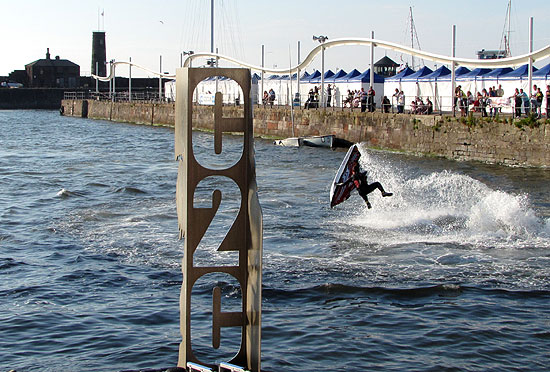 Even with the stalls closed and most of the public leaving the harbour area there was still time for a few more stunts.
Return to Western Lakeland Events
External links
the official website of Whitehaven festival 2010 www.thefestival.org.uk
© WAWL 2010