West Cumbria Vintage Rally 2008
Bikes
Rally Tractors Vintage Modern Bikes Commercial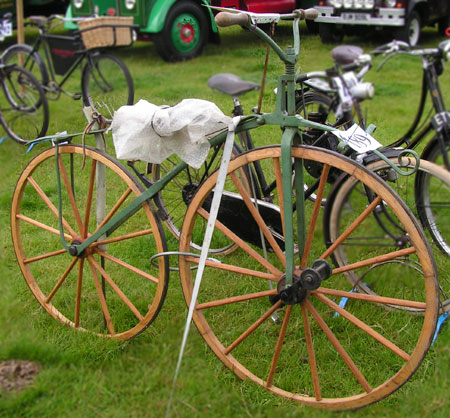 At the Vintage Rally this year there were definitely bikes covering the entire history of production. This Velociped built in 1869 using a combination of blacksmith and cartwheel technologies would have been hardly preferable to walking. With pedals attached directly to the wheels and no pneumatic tyres you would be picking a route that was mainly down hill on a smooth surface.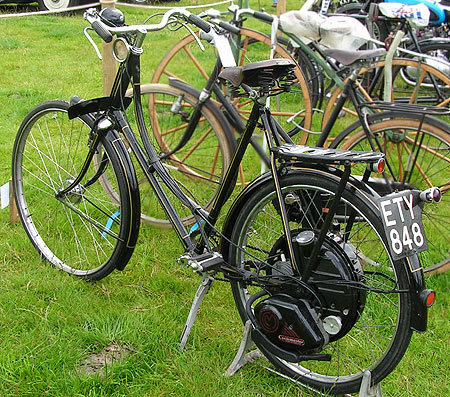 Soon of course geared pedals and pneumatic tyres made life easier for the cyclist but the addition of the 25cc Cyclemaster engine to the back of this Rudge ladies bike takes it into the motorcycle generation.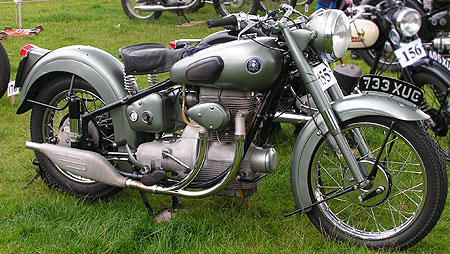 Many of the British motorcycle companies started as bicycle manufacturers and Sunbeam also went into car production. The two sides of the company separated and each had many owners. BSA owned the Sunbeam brand by the time this 500cc S8 was built in 1952. This one was actually built from spare parts by the present owner. Although based on the BMW R75, the Sunbeam S8 has a shaft drive to the rear wheel from an inline twin cylinder engine - thus making it about as far removed from a pedal cycle as any modern bike.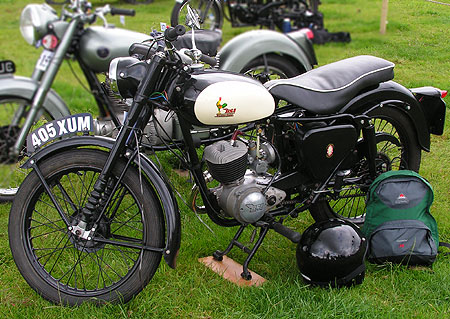 Another bike built from bits was this BSA Bantam D1 of 1953. First produced in 1948 the D1 had a two stroke, 125cc, single cylinder engine. The Bantam like the Sunbeam above had originally been a German design handed over as part of war reparations and then converted to British measurements.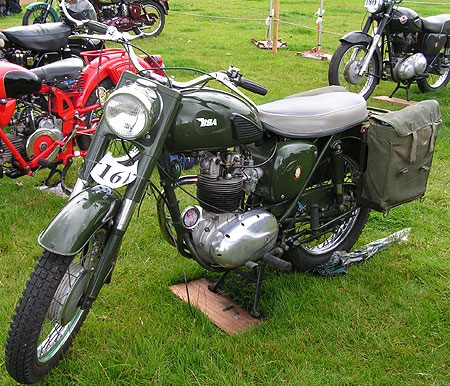 Another BSA at the show was this BSA B40 from 1965 the year that Jeff Smith used a B40 to win the World motorcross championship on the 500cc version.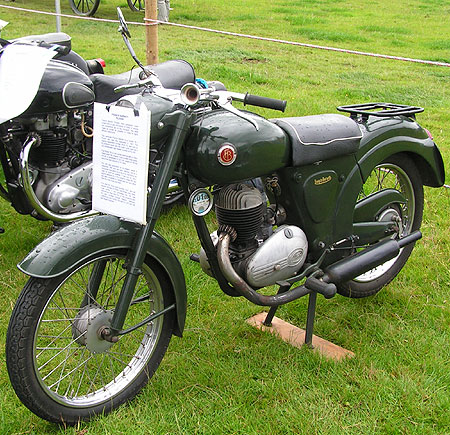 Francis Barnett, another famous British marque, produced this simple, lightweight and efficient model the 78 Plover , in 1957. This one has had the original 150cc engine replaced by a slightly more powerful 200cc, single cylinder 2 stroke, Villiers 8E similar to the one used in the Bond Minicar on the previous page.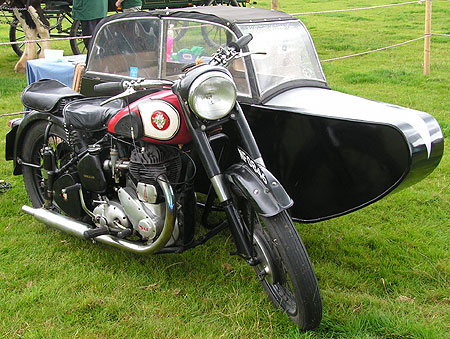 At one time quite a common sight the motorbike and sidecar has all but vanished from our streets and is now known more for its appearance in Wallace and Gromit or for the older viewers George and Mildred. The bike is a 1956 BSA M21 with a 600cc, side valve, single cylinder engine. They were produced between 1937 and 1963 and various designs of sidecars were added that varied from a simple box for delivery of goods to double seated passenger transport.
Return to Western Lakeland Events
© WAWL 2008