West Cumbria Vintage Rally 2008
Tractors
Rally Tractors Vintage Modern Bikes Commercial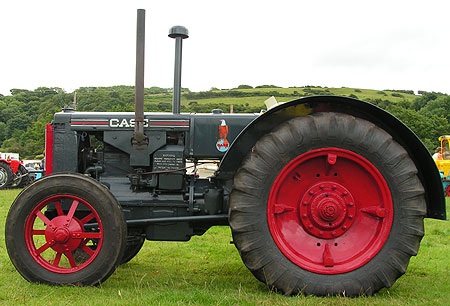 For tractor fans there is always a good selection of makes and models at the West Cumbria Vintage Rally. This Case tractor painted dark grey with red trim is a model C from 1936. It was built during February 1935 in the J.J. Case factory in Racine, Wisconsin but shipped to England some time later. It was restored by the present owner between 1998 and 2005.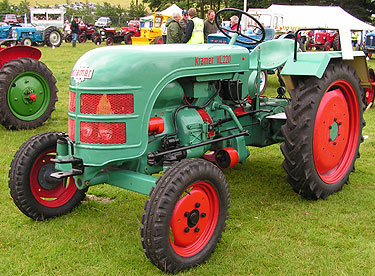 An even more rare make of tractor for this neck of the woods was this Kramer KL220 is one of about 1700 built between 1957 and 1958 in Germany. It has a 2 cylinder deutz diesel engine and a speed of about 20km/h. The Kramer factory was founded by Emil Kramer who started off selling farm machinery in 1918 at Gutmadingen and although he died in 1932 the business continued until today.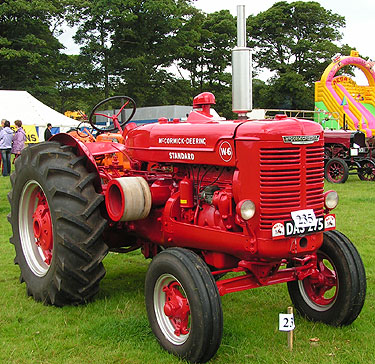 This International Harvester - McCormick Deering W6 Standard was built in 1946 by and has a 42 Hp engine. From the date it would have been built in Rock Island, Illinois although they were later built at Doncaster.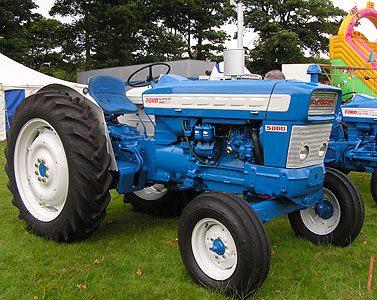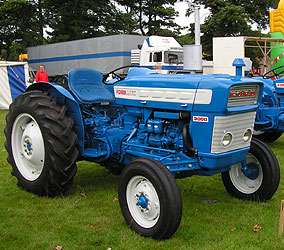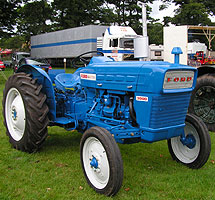 Almost like a set of Russian dolls these Ford tractors diminished in size from the big Super Major 5000 to the medium Super Dexta 3000 and the small Dexta 2000. Henry Ford supposedly said you could have any colour as long as it was black but when it comes to tractors it looks as though blue is the colour.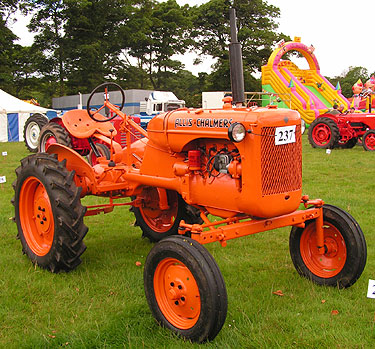 This bright orange tractor is an Allis Chambers B type built in 1943 with a 4 cylinder 2.1L engine delivering 16 Hp. They were originally built for the smaller American farmer and a total of 120,783 were manufactured both in Wisconsin, USA, and Southampton, UK.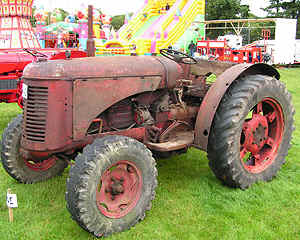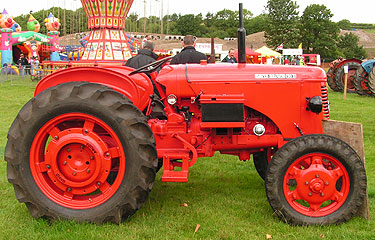 To illustrate the labour of love that goes into restoring some of these old vehicles the David Brown tractor on the left is probably in better condition than many of the exhibits were before restoration. The restored shiny red David Brown model 30 D is the condition most of those being shown have reached after years researching and searching for parts, re-engineering faulty components re-manufacturing missing bits and of course several new coats of paint and a bit of polish.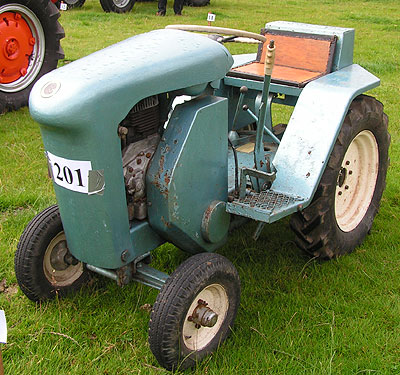 For fans of the Uni Horse tractor I featured in the 2006 rally here is another picture from the opposite side. This mini tractor was originally bought by a riding school in Lancashire from the Uni Horse Tractor Ltd., George Bayliss Rd., Droitwich, Worcester, England. It was powered by a 420cc engine manufactured by B.S.A. Motorcycles Ltd., Birmingham, England.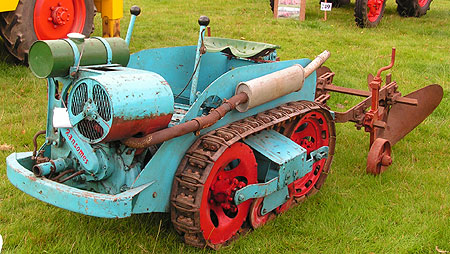 In many ways this tractor is even more compact than the Uni Horse and having tracks instead of wheels could plough the steepest gradients of the muddiest fields on any small holding. It was built in 1936 by Ransomes of Ipswich and was called the Motor Cultivator MG2 - standing for Market Garden 2. It is powered by single cyclinder 598cc air cooled engine produced by Sturmey Archer of bicycle gear fame. It has a lifting toolbar on the back for which a number of third party accessories were produced. Some 3000 MG2s were produced with an original cost of £135.
Return to Western Lakeland Events
© WAWL 2008