West Cumbria Vintage Rally 2008
Commercial and Military Vehicles
Rally Tractors Vintage Modern Bikes Commercial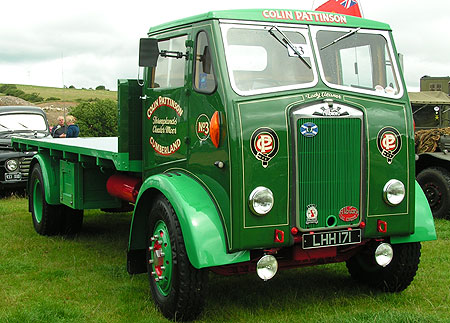 This flat backed lorry is an Albion Clydesdale FT101/KL built in 1957. This one has the personal name Lady Eleanor and is restored with the original colours. Albion, the most famous Scottish manufacturer, based at the Scotstoun works in Glasgow, had been taken over by Leyland Motors when this truck was produced.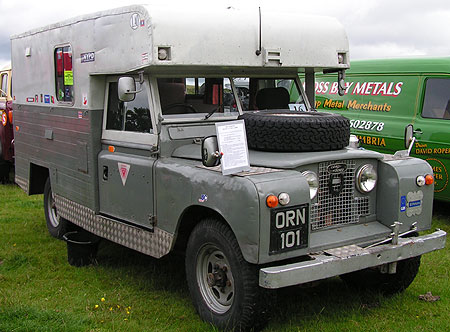 This Landrover from 1960 spent the first ten years of its life on Warton Airfield near Preston. It has been converted into a camper van by extending the chasis and building the rear cabin from aluminium panels recycled from old caravans.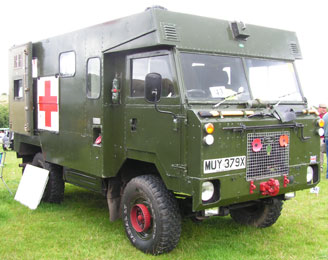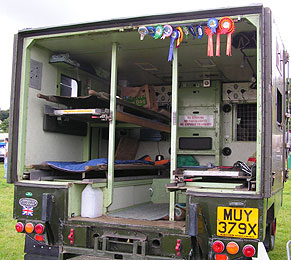 Another Land Rover conversion is this army field ambulance. This ambulance once used by the 4th/5th Battalion Green Howards has been saved from scrap and refurbished from 2002. It now even has some stretchers.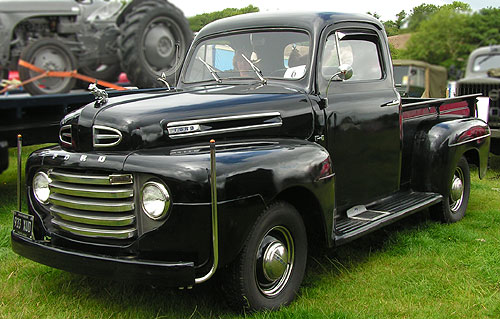 This Ford F1 pickup truck was built in 1949 and was purchased in South Carolina 2 years ago, shipped over to the UK and restored to its impressive current state.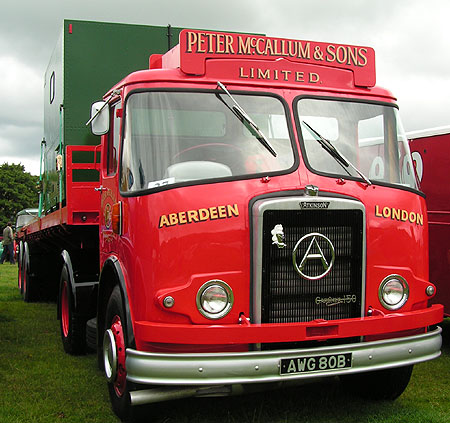 This Atkinson Mk1 Silver Knight was built in 1965 with a Gardner 150 engine. Although owned by local haulier Tyson H. Burridge it has been restored to the original livery of its first owners Peter McCallum & Son of Airdrie.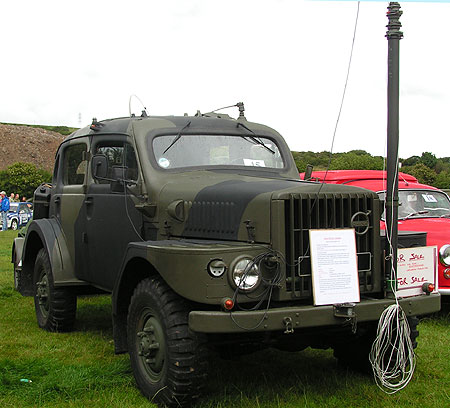 This Swedish Army Radio car known as a 'Sugga' (Swedish for sow) is a Volvo TP 915 built in 1957. It originally had a very quiet petrol engine for reconnaissance work but that has been replaced by a Nissan 3.5 litre diesel. Once used by the commanding officer of the Swedish Hussars Upssahla regiment it ended up doing forestry work in Northamptonshire. Apparently for sale it comes with an extremely tall aerial if you happen to be in a bad reception area.
Return to Western Lakeland Events
© WAWL 2008