West Cumbria Vintage Rally 2011
Rally Tractors Vintage Modern Bikes Commercial
Bikes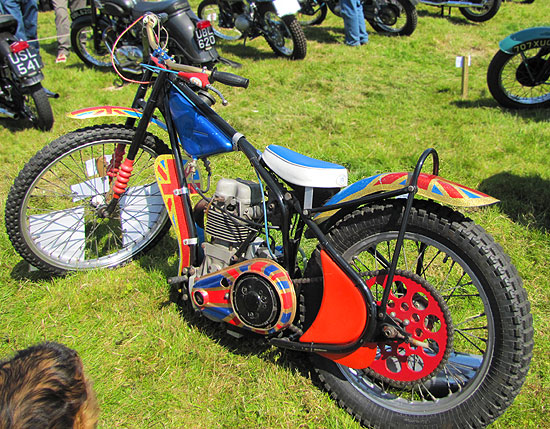 Not often seen away from the track are speedway bikes such as this Weslake 500cc built in 1964. The reason for that is that they have no brakes and so are not road legal. That means they have to be transported on a trailer and this one didn't even get to go around the show field as with no barriers to protect the crowd it might have been a little too exciting. This was originally owned and ridden by Barrow Aces rider Alan Wilkinson and its new owner also lives in Barrow.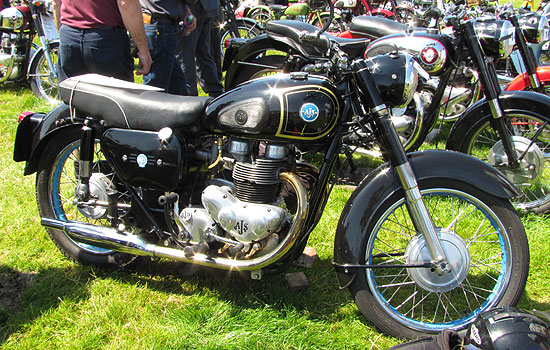 Amongst the more conventional road bikes on show at this year's Vintage rally was this A.J.S. model 31. This was built in 1960 and has always had the same owner who has obviously taken great care of this 650cc machine.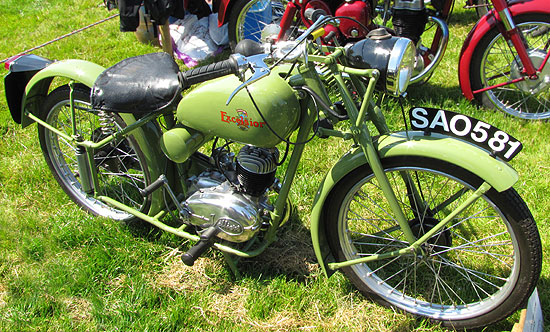 One of the earliest motorbike manufacturers in Britian, starting in 1896, was Excelsior but they are hardly known today as they had finished production by 1965, despite having competition success between the wars with their "Manxman" motorcycles. This Excelsior Consort made in 1956 used a 98cc Villiers 2-stroke engine. These lightweight machines were selling up to 10000 per year at their peak.
More to follow...
Return to Western Lakeland Events