West Cumbria Vintage Rally 2011
Rally Tractors Vintage Modern Bikes Commercial
Commercial and Military Vehicles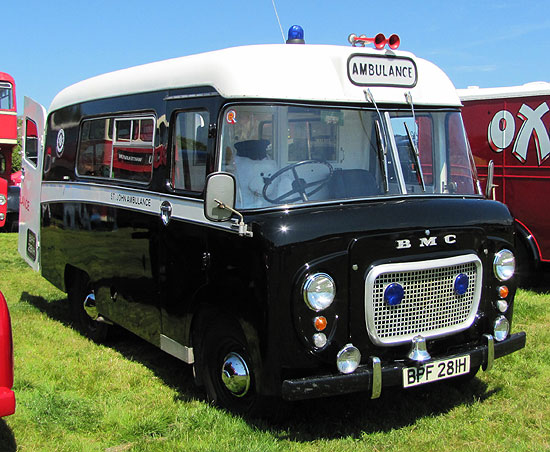 A superb entry in the commercial vehicles section in 2011 was this BMC ambulance built in 1970. This belonged to the St. John Ambulance and was the last one with the old black and white livery.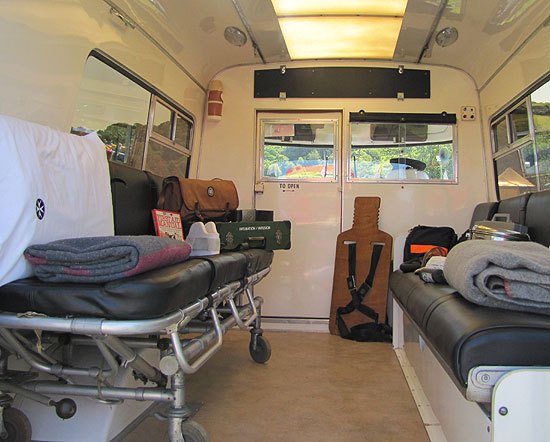 The current owner from Carlisle has done a fair amount of maintenance work on the outer shell to keep it in this remarkable condition but the inside has been kept exactly as the original.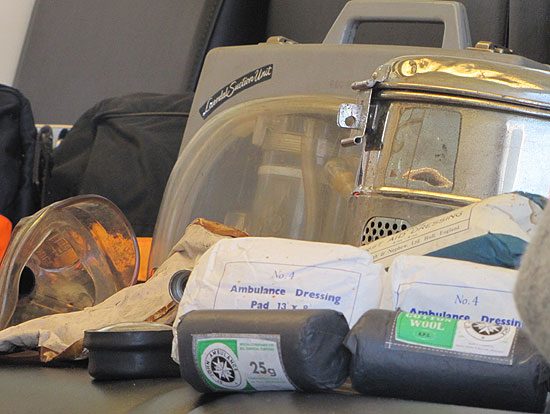 This includes the uniforms and even the smaller items such as the bandages and and the nurse's flask clipped to the front wall.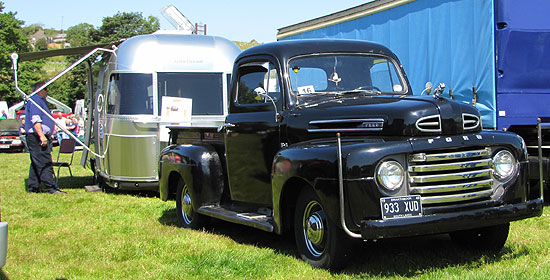 This 1949 Ford Pickup originally imported from South Carolina was also pulling another American classic - the Airstream Silver Bullet caravan or Travel Trailer as they prefer to call it.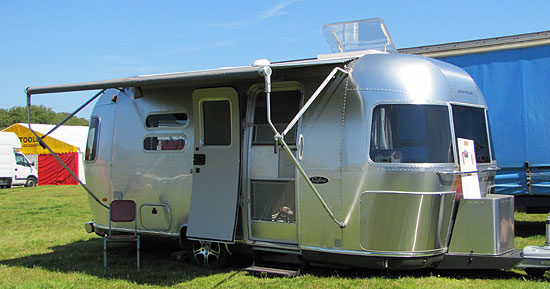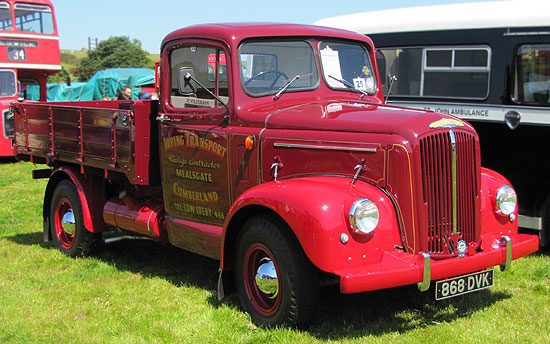 Morris made these lightweight trucks between 1954 and 1960 as part of the British Motor Corporation. This particular Morris Commercial LC5 with a 2200cc engine was made in 1958 and originally was sold to the North East Electricity Board. It is now restored with the livery of the current owners, Irving Transport of Mealsgate.
More to follow...
Return to Western Lakeland Events
©2011 W&WL