West Cumbria Vintage Rally 2011
Rally Tractors Vintage Modern Bikes Commercial
Classic and Modern Vehicles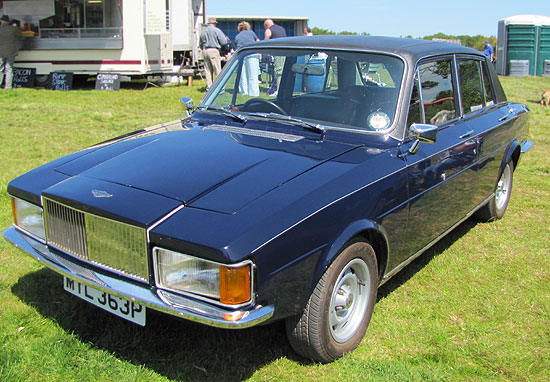 At the West Cumbria Vintage Rally this year was quite a rare car for modern times - this Panther Rio. There was actually only 38 of these built between 1975 and 1977 by Panther Westwinds Ltd. This was number 33 and was based on the Triumph Dolomite 1850cc. They tended to retail about 3x the price of the Dolomite, which was quite a popular car for a short period, so its hardly surprising they had limited sales.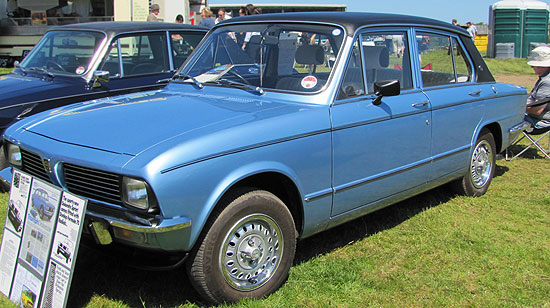 Next to the Panther Rio was one of the Triumph Dolomites on which it was based. This was the 2 litre Dolomite Sprint, which was displayed alongside original adverts which lauded its 0-60 speed of 8.7 secs as trumping the rivals of the time, including the BMW 528i, Saab turbo and the Porche 924. The 16 valve straight 4 engine produced 127 BHP and gave it a top speed of 117 mph, which for a luxury family saloon which came with walnut veneer, push button radio and deep pile carpet as standard, made it very attractive.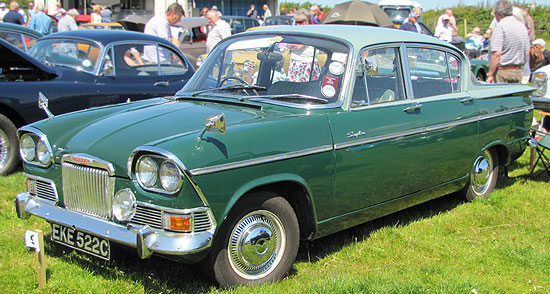 This Humber Sceptre built in 1965 came from a stable of car makes produced by the Rootes group. The Sceptre was therefore similar to the Hillman Minx and the and Singer Vogue the earlier Sunbeam Rapier. 1965 was also significant as the year the group was taken over by Chrysler which lead to the eventual disappearence of these marques. It was also the year that this car got an engine upgrade from 1592cc to 1795cc giving 85 bhp. Whilst not a perfomance car it was adequate for the time and after producing high status cars for many years this Humber was the top of the range in terms of quality.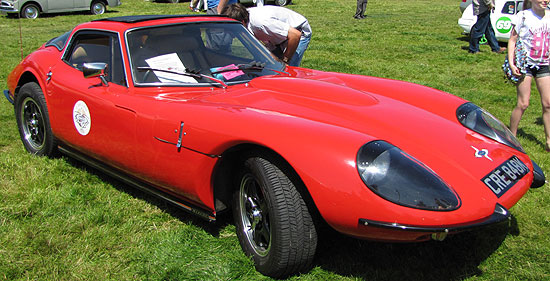 Turning the perfomance up a few notches is this beautiful Marcos GT. It is the 3 litre V6 model and has a metal chasis, unlike some of the Marcos cars which had a very light-weight laminated wooden chasis which wasn't strong enough for this heavy Ford Essex engine. They were designed by the Adams brothers and built in a converted mill in Wiltshire. There was originally about 500 of this model built with varying engines. This 140 bhp engine gave it a speed of 135 mph and 0-60 in about 7 secs.
MORE TO FOLLOW..
Return to Western Lakeland Events
© 2011 W&WL