West Cumbria Vintage Rally 2011
Rally Tractors Vintage Modern Bikes Commercial
TRACTORS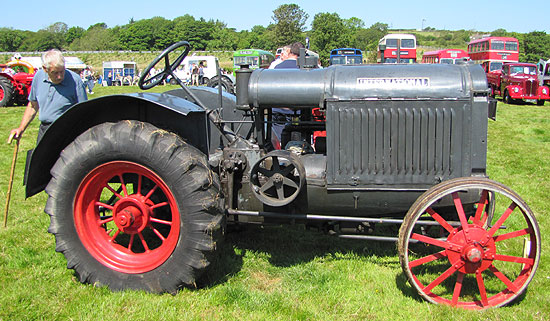 This tractor was built about 1930 and is an International Model 10/20. Note it has a belt drive take-off on the side and a crank handle at the front to start it. International Harvester was a company formed by the amalgamation of the McCormick and Deering Harvester companies at the start of the 20th century. The model 10/20 tractor introduced in 1915 was their first important tractor and the fact this was produced 15 years later is testimony to its success.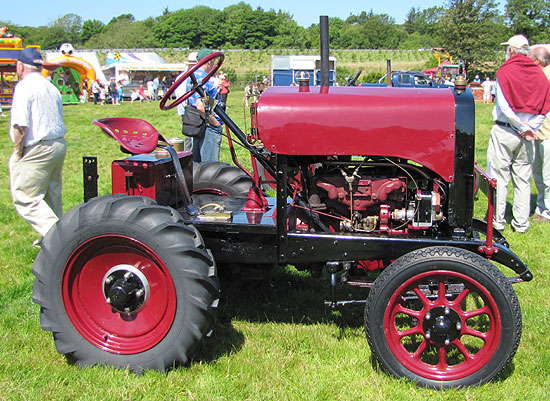 Of course a major competitor was the Ford motor company who built this tractor in 1928. The Ford Model A had a 25 HP engine, and this particular one was found in a scrapped state with many parts missing but has now been fully restored by its local owner.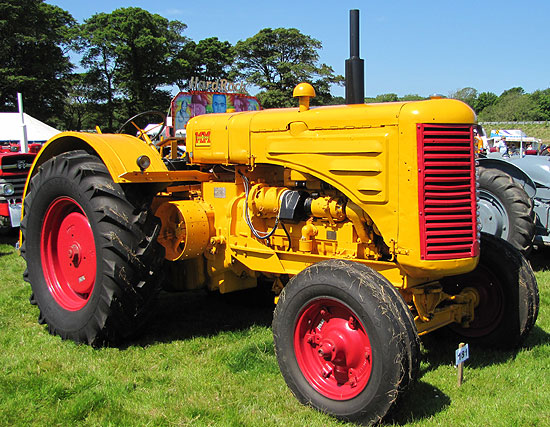 Still looking impressive this Minneapolis Moline GTA tractor was built in 1946 and was brought back to this farm after being found in the Aberdeen area in 1981 and then restored to this great condition. Minneapolis Moline was formed by the amalgamation of three companies in 1929 and claimed to make the "World's Finest Tractors." They were bought out in 1963 and the brand disappeared in 1974.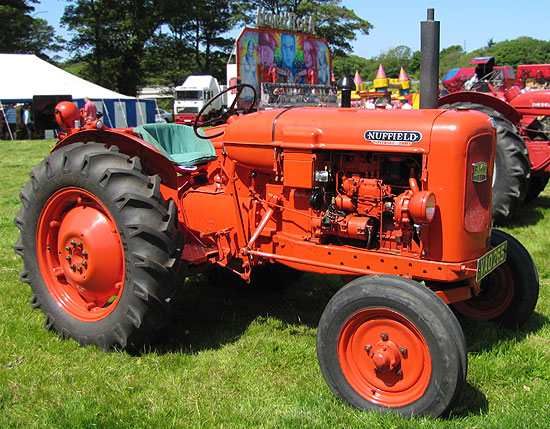 This Nuffield Universal 3DL was built in 1958. The Universal 3 had a 2.5 ltr 3 cylinder diesel engine made by BMC that produced 37 HP at 2000 rpm. The name Nuffield came from the title the founder of the Morris Motors took when he rose to the peerage - William Morris, Lord Nuffield. The Nuffield name continued with the tractors until 1969 even when they were taken over by BMC in 1952 and then British Leyland 1968. We see many of the early car and motor bike companies had started with manufacturing bicylces and Lord Nuffield himself had started out in his own business at the age of 16 repairing bicycles and from that had risen to the status of titled philanthropist. This particular tractor was originally at Workington Golf club and then British Steel Social club and so has presumably had quite an easy life.
More to follow
Return to Western Lakeland Events