FESTIVAL NIGHT AIRCRAFT HARBOUR SHIPS
Several re-enactment groups provided some historical action over the two days. The Earl of Loudon's Regiment dressed as pirates and fired a real cannon at the Zebu from the Sugar Tongue and later attacked it with a mock pirate galleon. The Zebu was defended by the Historic Maritime Society which returned fire. The explosions echoed out across the harbour and were quite deafening.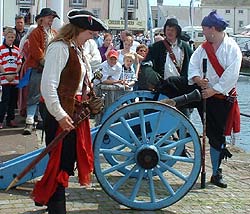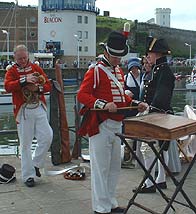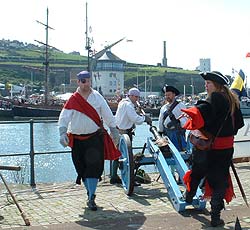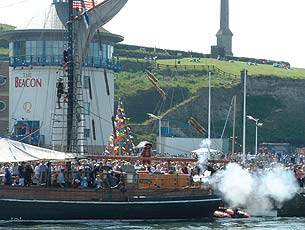 Bill Baileys jazz quintet not only supported Kenny Ball but performed around the harbourside thoroughout the festival causing people to stop and tap their feet.
A separate stage was set up on the South Beach area to allow many local rock groups to play to a huge audience. These included the Solway Delta Blues band who performed some great songs featuring superb solos from John Dugan on guitar.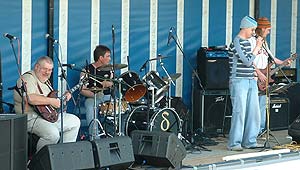 During the festival a host of street theatre performers entertained the festival. These included a magician, morris dancers and a juggler - shown below.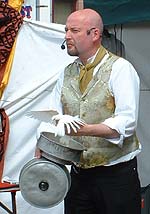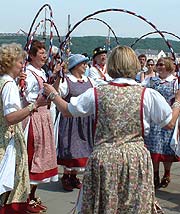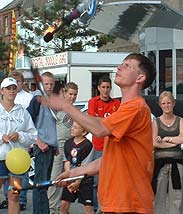 The fun fair this year was huge covering the whole south beach area with several large rides designed to turn people upside down and inside out.

FESTIVAL NIGHT AIRCRAFT HARBOUR SHIPS
Whitehaven Maritime Festival 2003