FESTIVAL SHIPS AIRCRAFT HARBOUR ENTERTAINMENT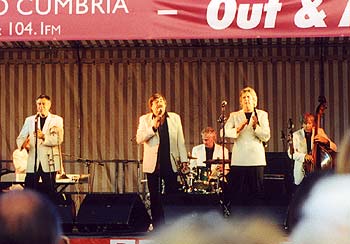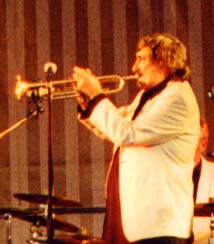 Kenny Ball and the Jazzmen provided a wonderful night's entertainment to a crowd of all ages. With their jazz renditions of many popular songs and humourous banter they gave a real feel good factor to the evening. Tunes included a perfect rendition of King of the Swingers from Jungle Book, Louis Armstrong's What a Wonderful World and the Beatles All You Need is Love which had everyone singing along. The superb musicianship on numerous jazz standards by the whole band was equally ballanced by a pleasant jolity that ensured the audience thoroughly enjoyed the night.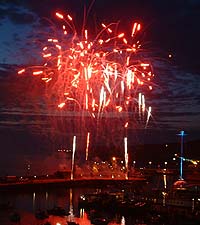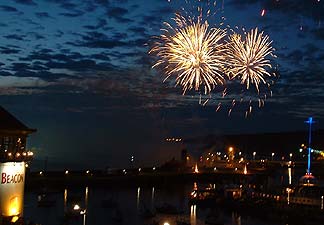 As night fell late on Saturday there was a very impressive firework display launched from old quay and lighting up the entire harbour area. Thousands of people lined the quayside and hundreds more watched from the mount steps area.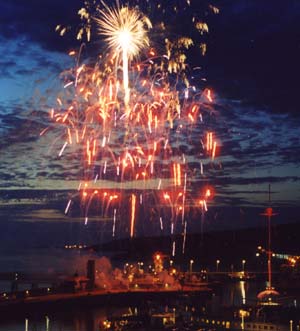 FESTIVAL SHIPS AIRCRAFT MUSIC ENTERTAINMENT
Whitehaven Maritime Festival 2003