Intro Commercial Old Cars Modern Cars Bikes
There is always a good selection of motorbikes from all ages at the rally and it is great to see them in working order being rode around the show field. One of the rarer models was this Scott Flying Squirrel. This must have been a prized machine in its time being built in 1929 and having a 600cc engine. Built some years later in 1946 is the Ariel NG with a 350cc engine.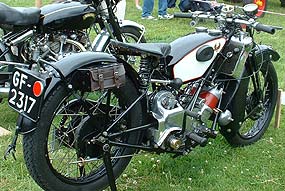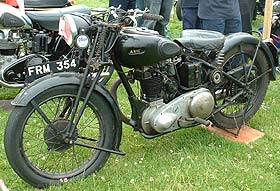 Another couple of British marques are the Royal Enfield and the BSA.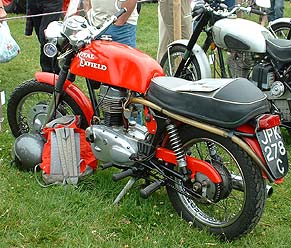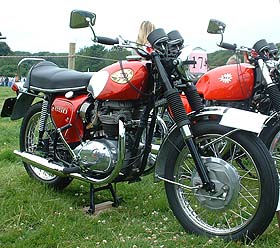 A couple of extremes in motorbike technology are this custom Kawasaki Z1/GPZ750 and a Cyclemaster which had the smallest motorbike engine on show, built into the hub of what was essentially a pedal cycle. This was built in 1950 and that engine was an impressive 25cc.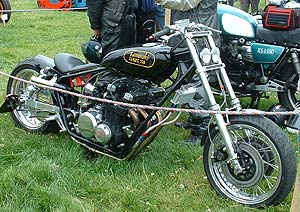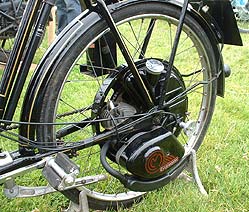 More famous British bikes are the Triumph and the Norton of which the two shown are fine examples. The Triumph Thunderbird is a 650cc built in 1960. The Norton Cafe Racer is also a 650cc built in 1967.