Intro Commercial Old Cars Modern Cars Bikes
As usual along with the large show of commercial vehicles were some fine examples of military vehicles. Include this classic Willys Jeep built in 1941 and shown here in front of a Land Rover based ambulance. This was built in 1965 and used at the Manorbier Artillery ranges only leaving service in 1999. Also to be seen was the Dodge APT built in 1943 which looking like a scaled up jeep could transport 8 troops in the back and could be transported in a DC3 Dakota. It was built in Canada by Chrysler and ended up in the Danish reserve. Behind that is an Austin K9 radio truck built in 1953 which was found in a disused state and fully restored with the correct radios by the current owner.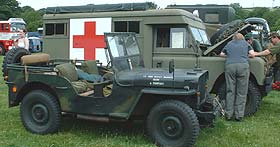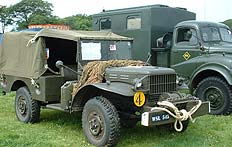 I f you need a transporter to bring your tractor to the show it might as well be a classic ERF IKG44 flat back wagon such as this one built in 1966. Another flat back truck was this Albion with its offspring - a 6" scale working model built for the child of the owner.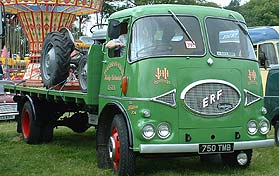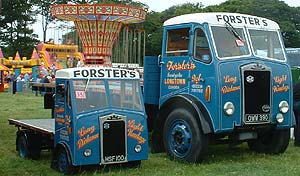 The show wouldn't be complete without the mighty steam powered traction engines. Here we see one smoking across the show field and below another surrounded by enthusiasts.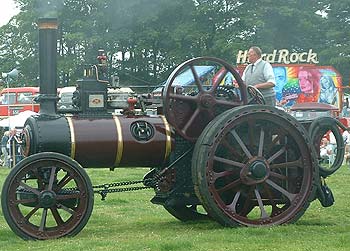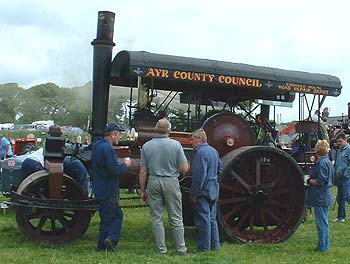 A surprisingly large number of tractors always turn up for the rally. The photo below may give the impression that they are all red ones made by David Brown.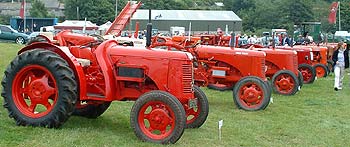 ... However, there also red ones by other manufacturers such as this Nuffield Universal 3 built in 1958 shown below and the McCormick-Deering Farmall F20 built in 1937 which spent its farming life in New Zealand.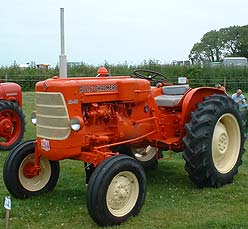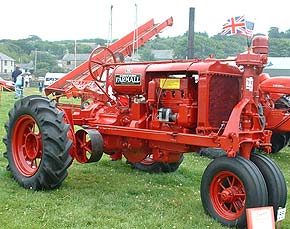 And just occasionally somebody bucks the trend by painting a tractor orange, yellow or even blue as with this V8 Fordson Major.