Intro Commercial Old Cars Modern Cars Bikes
The motorbikes at the rally were as splendid as usual. Here we have an 350cc AJS 16MS built in 1953. Another 350cc was this Velocette Viper built in 1960 which was one of only 99 ever built.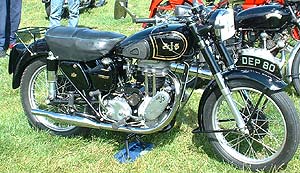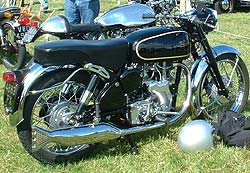 This Dot SCH off-road bike was manufactured in 1965 and exported to Rhodesia where it was bought by its owner who returned with it in 1980. The engine is a Villiers 34A 250cc. Also there was this 1959 Greeves Scottish 200cc.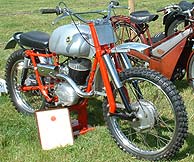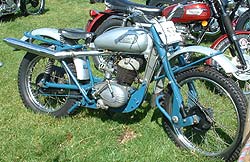 Not exactly as it left the factory this Honda Goldwing was maxed out with accessories and a custom paint job. It also came with matching customised trailer.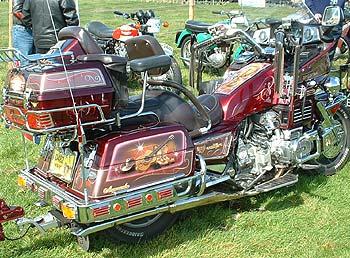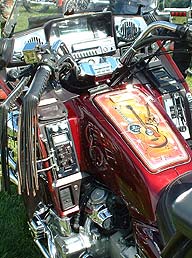 Appearing at first to be a pedal cycle this James bike had a tiny engine tucked away under the faring.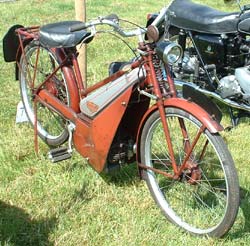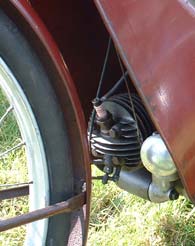 Triumphs were well represented including these two: A Triumph Thunderbird built in 1960 with a 650cc and Triumph Tiger built the same year.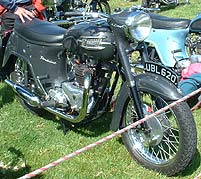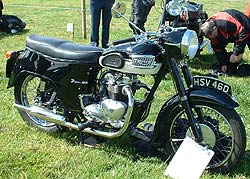 BSA another good old English make also featured with this Bantom D10 175cc and a 500cc Royal Star A50 from 1964.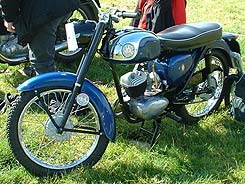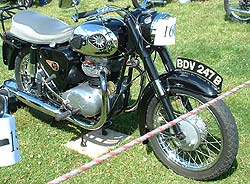 Most British bikes were developed by manufacturers who started of make bicycles but even these were predated by this Penny Farthing with a 50" front wheel. It is amazing to think that at the end of the 19th century this Sparkbrook tricycle was state of the art as the company had been set up purely for its manufacture.