Intro Commercial Old Cars Modern Cars Bikes
There was quite a few military and commercial vehicles at the rally. The troop carrier is a Dodge D 3/4 APT. Built in 1943 and designed to be air transported in a DC3 Dakota. Manufactured by Chrysler in Canada it has nearly 4 litres under the hood and was only released from the Danish reserve in 1984. Since then it took part in the D-Day landings 60th anniversary. The red truck is a International Loadstar 1800 from 1967 original part of a large fleet ran by Bradley's of Accrington. It has a Perkins 5800cc engine and a Turner gearbox.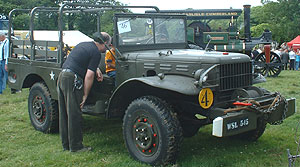 Not all is what it seems - This authentic looking van is a replica and one side opens up to reveal a fairground organ. The organ with 81 pipes and glockenspiel was built by Peter Truman of Derby.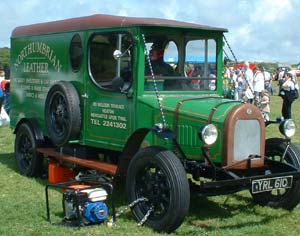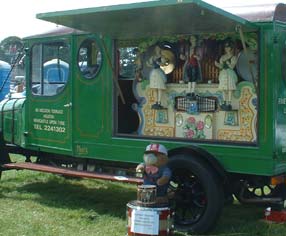 Of course you can't hold a vintage rally in a farmers field without more than a few tractors turning up. The green one is a Field Marshall series 3A built in 1952 with a 40hp engine. The red one is one of several David Brown tractors being slightly different in that it is an industrial track layer with a Boughton winch.