Intro Commercial Old Cars Modern Cars Bikes
This Citroen although built in 1960 still looks incredibly modern especially with the futuristic design of steering wheel which ironically wouldn't be allowed in the modern car having no room for an air-bag. Also featured was a gear shift almost as close to the wheel as the electronic ones found in rally cars. The final surprise to this French car that it was actually English being produced in Slough and thus featuring leather and wood interiors. It is one of the earliest surviving Model ID 19 yet it successfully completed the Monte Carlo challenge in 1991.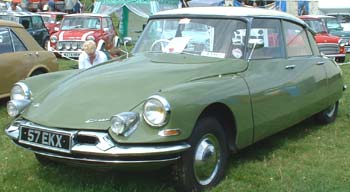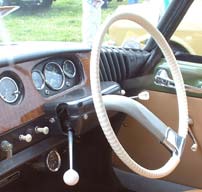 The Ford Cortina 1600GT is in remarkable condition considering that it still has the original body and paintwork from 1968. The Hillman Hunter built 3 years later looks remarkably similar except for the 70's squared headlamps.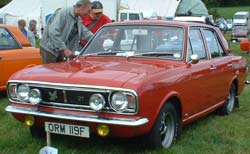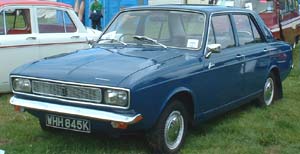 The Hillman Imp built in 1968 was the Super model despite the fact it had only an 875cc engine producing just 42hp. However it was one of the first popular mini hatchbacks - a format that now dominates the market. The Sunbeam Rapier built in 1958 might seem to have a feeling of crumbling British empire about it and this one was originally exported to South Africa and does have bullet proof glass front and back in case the natives get restless.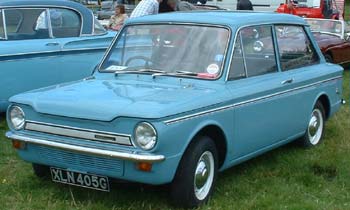 Finally two splendid examples of preservation. The 1969 Jaguar 2.5l is all original and never restored having a mileage of just 38,000. However, it is beaten by the SAAB 96 Longnose 2 stroke from 1967 when it comes to showroom quality. This is because it has only done 13,000 miles having spent most of its life in the main dealer showroom. Incidentally the original price was £715.7s 4d - that extra fourpence is possibly why it didn't get sold.