Intro Commercial Old Cars Modern Cars Bikes
This Alvis 12/60 Beetleback built in 1931 was interesting for the fact that the engine was on show. This simple design provided the car with 1645cc. The car itself took 5 years to restore having been bought in 1982.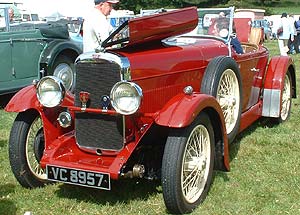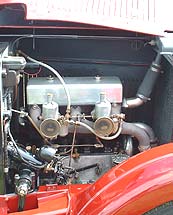 It's always good to see the top marques represented and they don't get more top than Bentley and Roll Royce. The Bentley in a stylish green livery is the All Weather Tourer built in 1937. The 4250cc should still be in mint condition as the car has a surprising low mileage of 72,000 and only 2 owners since new.The gleaming white Rolls Royce 25/25 Sports Continental was built a few years earlier in 1931 and is now used for weddings.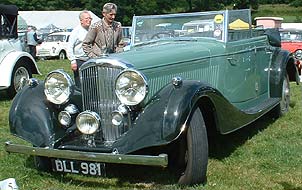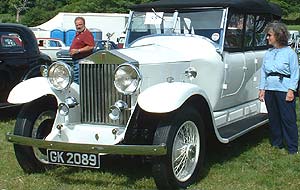 One of the most stylish cars at the show had to be this Bristol 401. Built in 1952 by the aircraft manufacturer it benefited from war reparations with an engine based on the BMW 328. The 2 litre powered the car to around 100mph aided by the aircraft inspired streamlining way ahead of its time.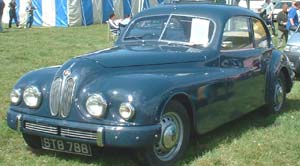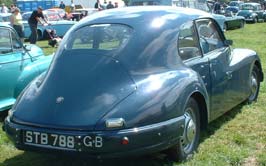 This Lagonda designed by Bentley and built the same year is equally good from the front but the 2.5 litre engine only powered it to 90mph being probably heavier and lacking the aerodynamics. These elegant cars outshone the much earlier Morris 8 Tourer built in 1935 which in its time must have been a prize possession of the owner and no doubt still turns heads.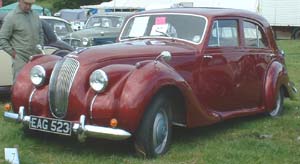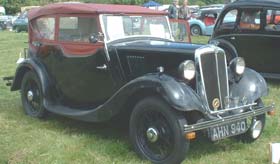 The car below that looks like something driven by Al Capone or the Ant-Hill mob is actually a British Rover 16 Sports Saloon from 1939 with a massive 16.9 HP engine recently reconditioned. The car had a complete body recondition in 1995 and features a Viking head radiator cap to go with the more usual Viking ship logo.