Whitehaven Festival 2011
Fashion Shows
Festival Ships Food JetSki Airshow Fashion Music Night
It was a welcome return to the fashion shows at the Whitehaven Festival in 2011.
There was 2 shows on the Saturday and 2 shows on the Sunday in a special tent with a catwalk and sound system on the Bulwark Quay near the Made in Cumbria food area - so it was a good chance to get some nourishment and take a seat.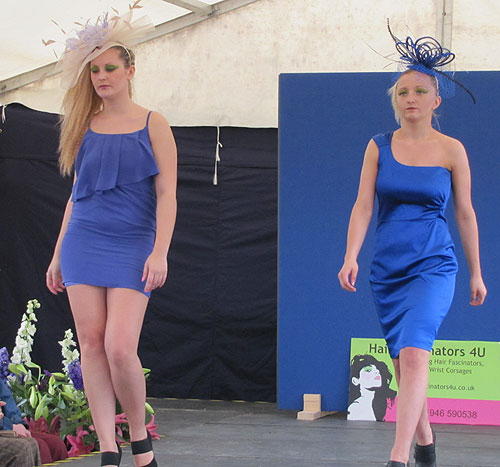 The first show on the Saturday was by two local fashion boutiques - Hayley Cleaver's boutique, Bimbows on Strand Street and 56 Roper Street. Both shops provide a great alternative to the big chains that sell the same on every high street.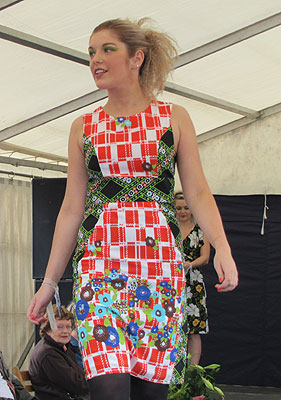 The models were local students and had to work very hard with lots of changes required.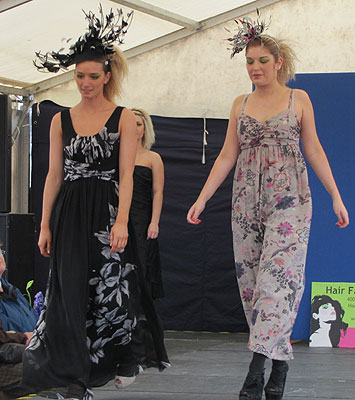 Saturday's second fashion show was by designers in their second year at the University of Central Lancashire or UCLAN.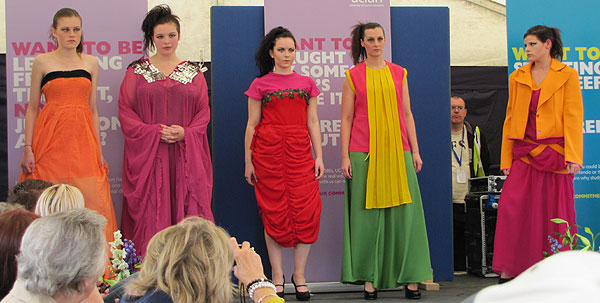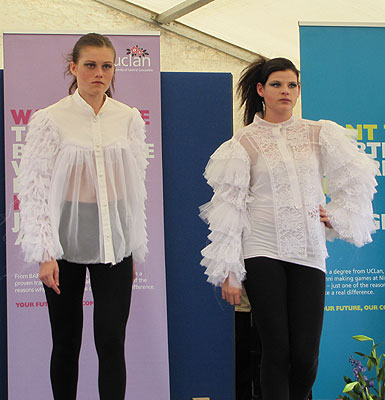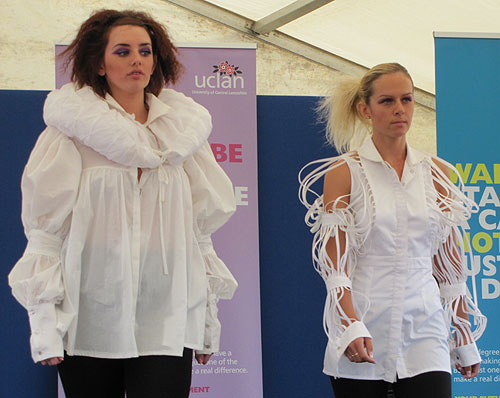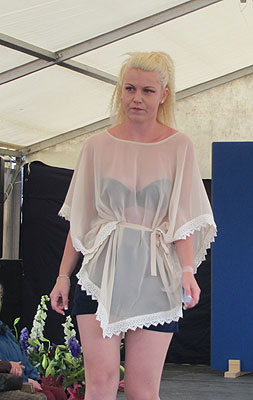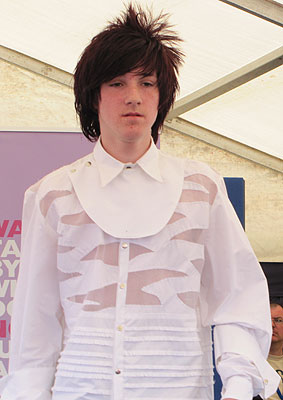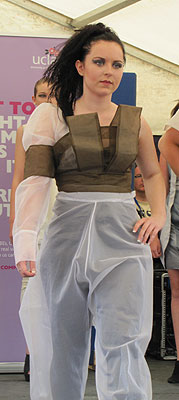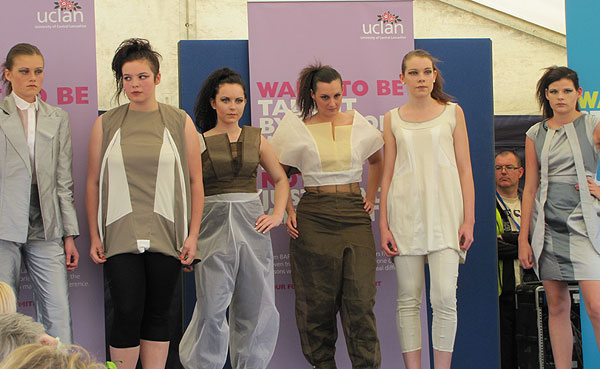 Hair and make-up was done by students ay West Lakes academy and sponsorship came from design company Nuvia who work in the more technical area of the Nuclear Industry.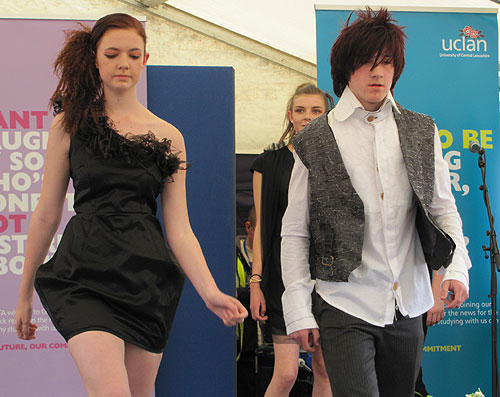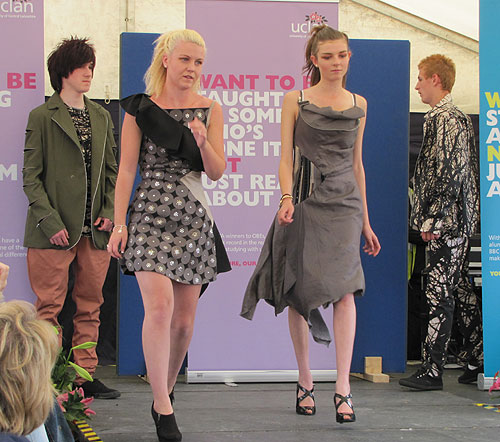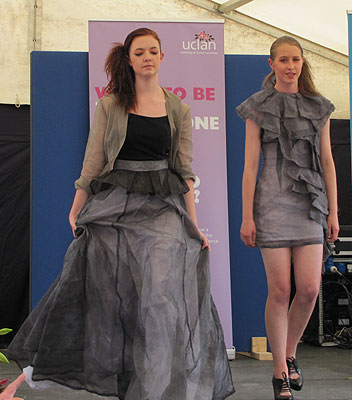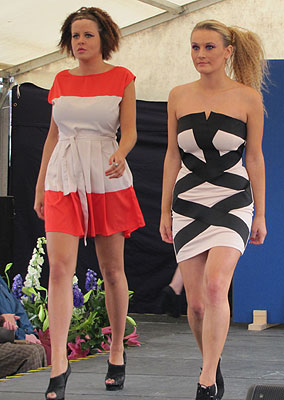 The second day featured 2 shows by local avant garde designer Angy Morton based in Ulverston who produces some amazing creations which have received national aclaim.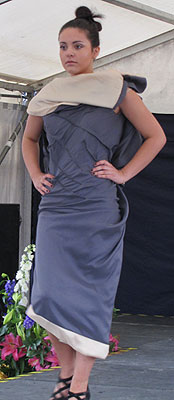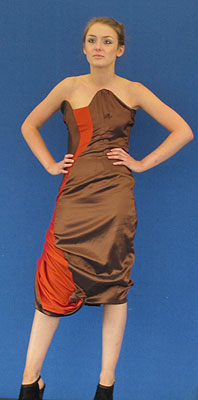 The dresses above were Ijen, Flashover and Pahoehoe from this year's 'Pyromania' collection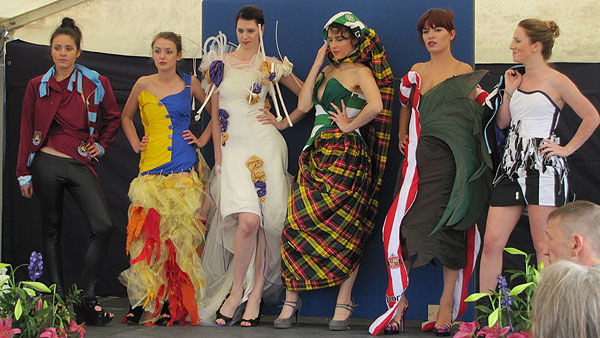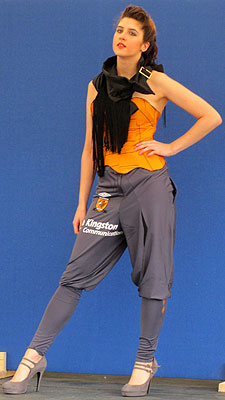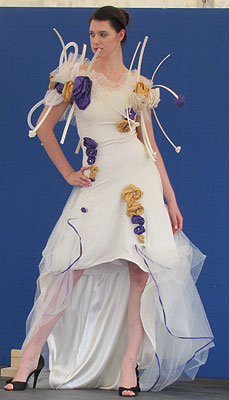 Also featured were many dresses from the 'Stolen Dreams' collection which re-used football strips to produce extremely colourful and fun outfits.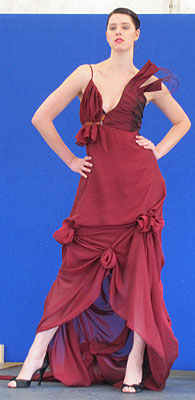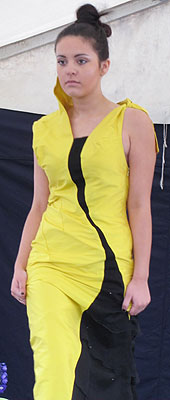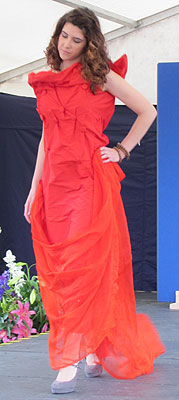 Another of Angy's collections dating back to 2008 was the 'Spectrum in Four Seasons' range which again uses strong colours in dresses that dramatically stand out from the crowd. Those featured here are Harvest Moon, Midnight Sun and Wild Fire all of which are wearable for any woman who dares to look stunning.
Return to Western Lakeland Events
External links
Angy Morton - fashion designer http://www.angymorton.com
UCLAN - http://www.uclan.ac.uk/
Lakes College http://www.lcwc.ac.uk/
the official website www.thefestival.org.uk
© WAWL 2011