Whitehaven Festival 2011
Food Festival
Festival Ships Food JetSki Airshow Fashion Music Night
King of the Food Festival was Jean Christophe Novelli the famous French TV chef. Demonstrating to a large audience on the end of the Sugar Tongue he performed on a special stage in front of the huge Stobart screen which gave close-up shots of what he was doing with his hands whilst charming the crowds with his patter.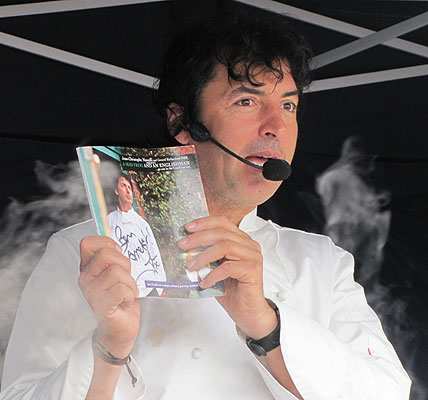 Jean Christophe has become such a fan of the Whitehaven festival that he teamed up with Gerard Richardson to produce a book and DVD called a Mad Frog and an Englishman to raise funds for the event. The book contains 30 recipies from local produce and wines selected to accompany the dishes.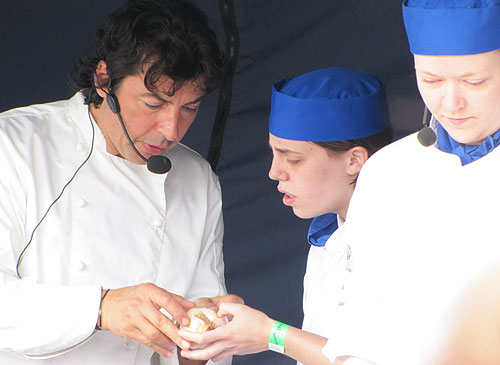 Novelli's love for the area has also lead him to guest teach the students at Lakes College and he allowed them to help prepare the food for his Festival demonstrations.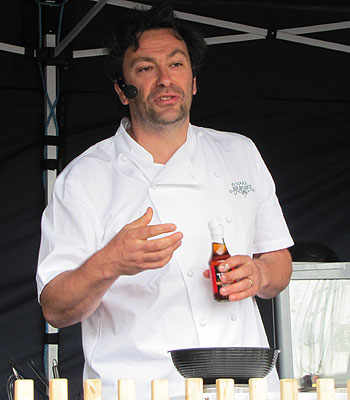 A friend of Jean Christophe Novelli was as Master Chef of Great Britain, Mark Bauman who also gave a very interesting demonstration.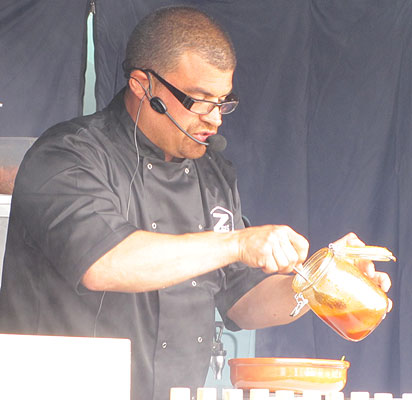 Local restauranteur Ricky Andalcio of Zest is great at the cookery demonstations with a natural cockney geezer style repartee as well as some great recipes.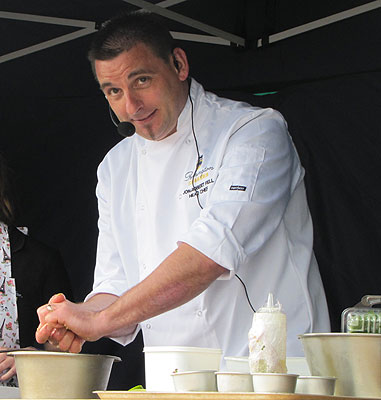 Also doing demos at this years festival was the Pennington Group Head Chef, Jon Robert Fell.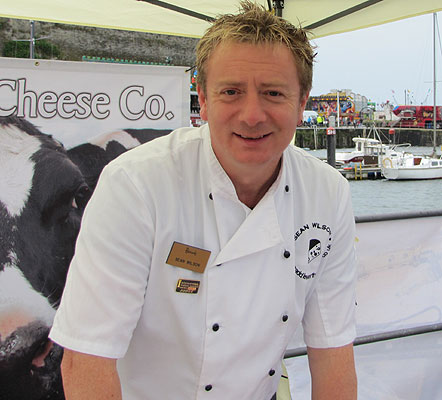 Back at the festival again was former 'Corrie' actor Sean Wilson who runs the Saddleworth Cheese company.
Return to Western Lakeland Events
External links
the official website www.thefestival.org.uk
Saddleworth Cheese www.saddleworthcheese.co.uk
Made in Cumbria www.madeincumbria.co.uk
© WAWL 2011