Whitehaven Festival 2011
Jet Ski Display Team
Festival Ships Food JetSki Airshow Fashion Music Night
Performing at frequent intervals throughout the weekend were the jet-ski team of Ant Burgess and Dan Rowan in Whitehaven's inner harbour.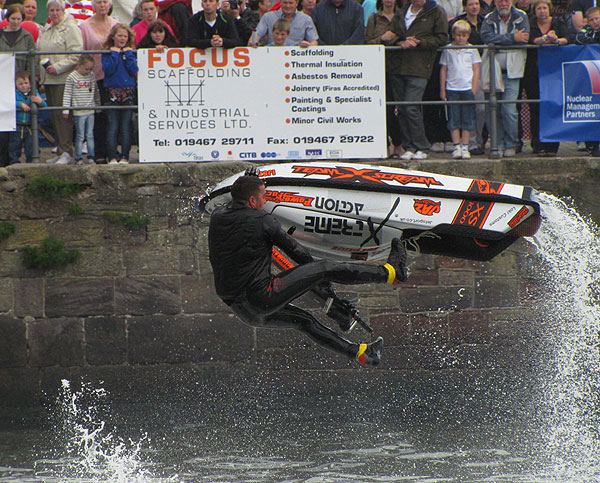 The harbour between the Sugar Tongue and the Lime Tongue forms a perfect arena for these performances with the piers forming a natural viewing gallery on 3 sides.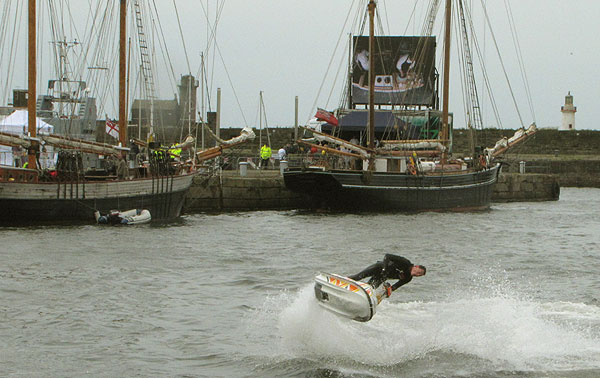 The backdrop of the tall ships moored against the Sugar Tongue also forms an interesting juxtaposition with the 2 space age craft flying around.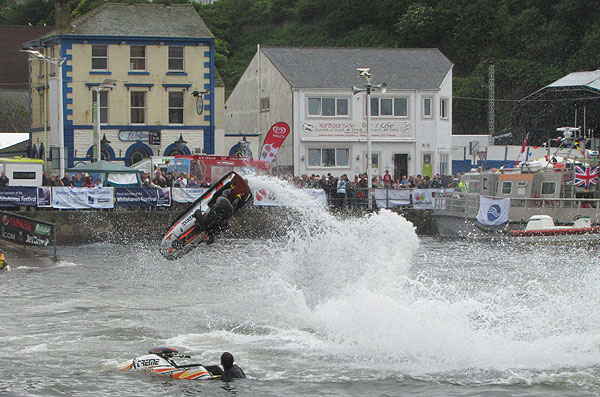 The height obtained during many of the stunts as the jet-skis leapt from the water was quite incredible.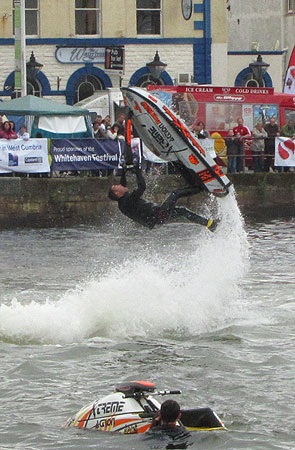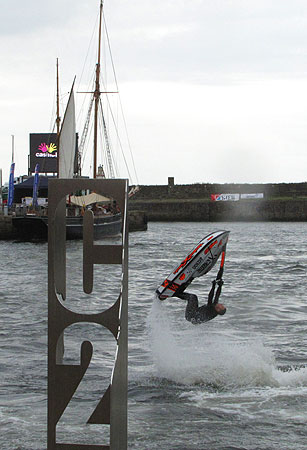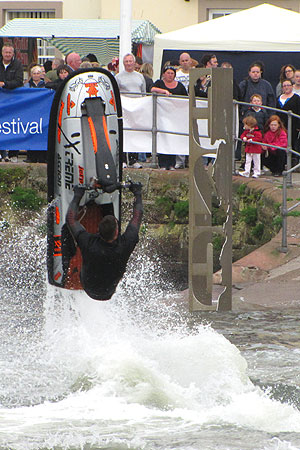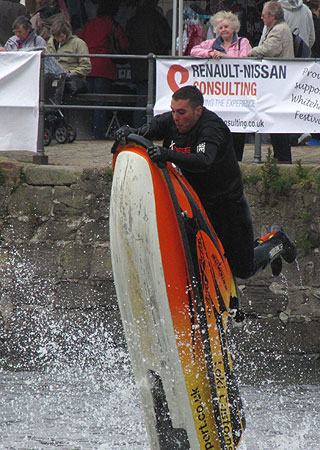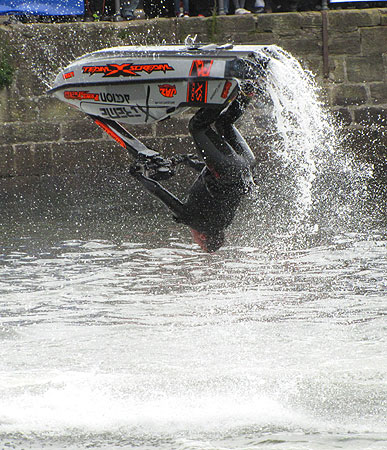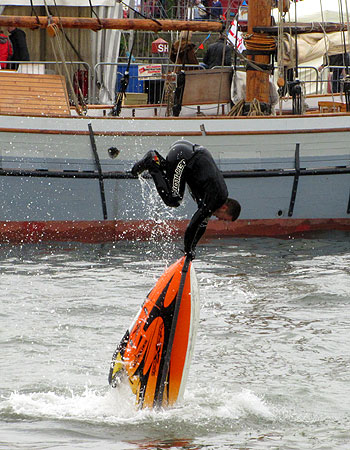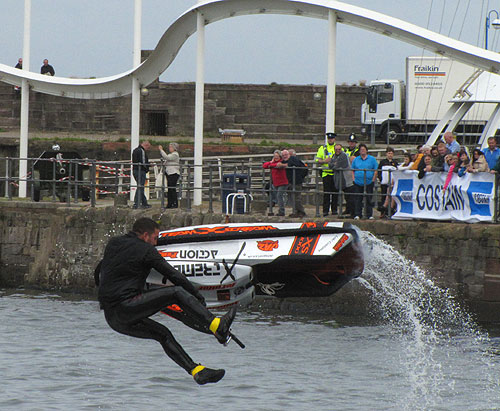 Return to Western Lakeland Events
External links
the official website of Whitehaven festival 2011 www.thefestival.org.uk
© WAWL 2011