Visiting Ships
Festival Ships Food JetSki Airshow Fashion Music Night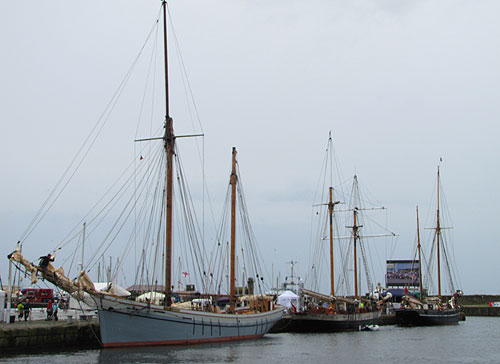 This year the three tall ships at the Whitehaven festival were Bessie Ellen, Irene and Johanna Lecretia.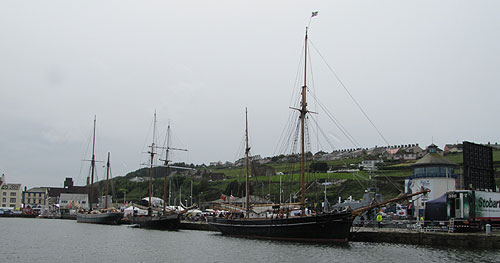 Tall ship Bessie Ellen
Tall Ship Bessie Ellen was the last tall ship into harbour for the festival and the first out. She is a beautiful example of a Trading Ketch that plied her trade from the West Country around Devon and Cornwall. Owned by the same family for 40 years, even the installation of an engine couldn't prevent her retirement in 1971.
At the turn of the century she was bought by an owner keen to restore this fine example of our maritime history and now has regular bookings for journeys around the UK and visits to the festivals.
Tall Ship Irene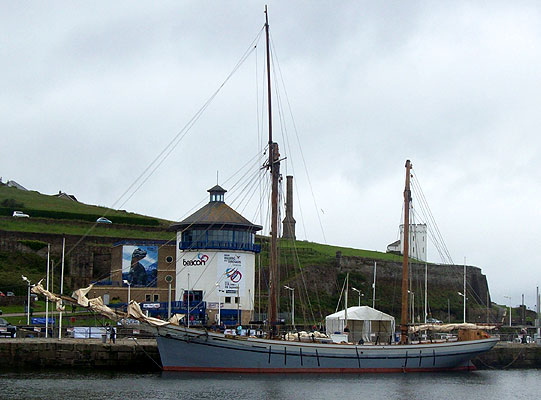 Tall Ship Irene is another great British merchant vessel that traded for over 50 years since its build in 1907 by Carver and Son of Bridgewater. She was found in a derelict state in 1965 and took 20 years to restore. Irene was then used for film roles and charter hire eventually in the Caribbean. Here she suffered a terrible fire and sank. Despite being officially a total loss she was re-floated and brought back to Cornwall where another 5 year restoration returned her to the current state. This 37 metre Gaff rigged Ketch is also powered by 2 Gardner 6LXB diesel engines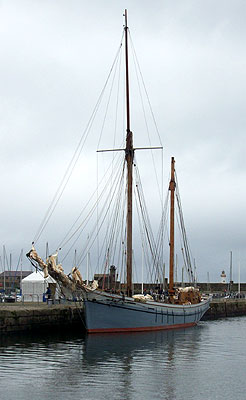 Irene also had a bit of an adventure on the way to Whitehaven, breaking one of her masts made of Douglas Fir around the coast Wales. This had the advantage that we had a demonstration of ship's carpentry on the Sugar Tongue over the Festival Weekend. Ben, Irene's shipwright, drove all the way from Cornwall to carry out the repair. This was done by cutting out the splintered wood and forming a diagonal cut to both sections that met together perfectly to form a plain Scarph joint.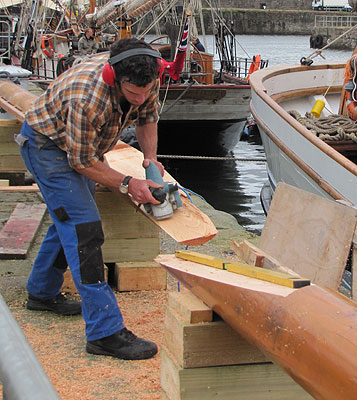 Tall Ship Johanna Lucretia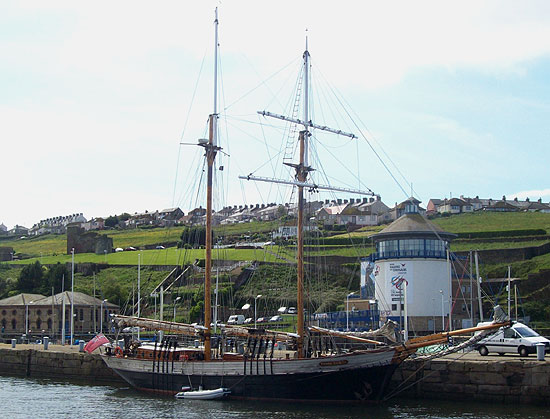 Tall Ship Johanna Lucretia a 96ft two masted topsail schooner built from oak at Ghent in Belgium in 1945. She is also a film star having appeared in Riddle of the Sands as Medusa and more recently in the film Amazing Grace about William Wilberforce.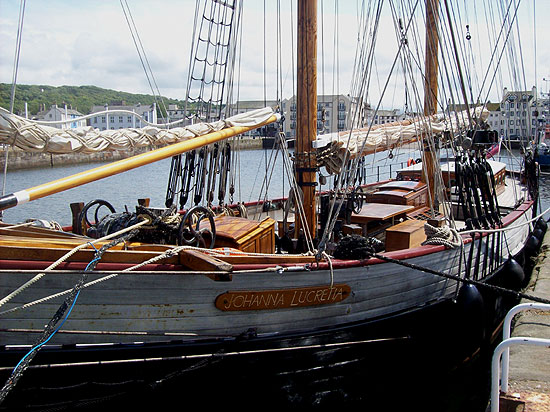 She sailed in Dutch waters fro many years but more recently was apparently abandoned a seized by British waterways for non paymenty of fees at Gloucester docks. Her home port is now Plymouth and she is powered by a Ford Genesis Diesel engine.
20th June
Talls ships Bessie Ellen and Joanna Lucretia leave Whitehaven harbour on the afternoon tide.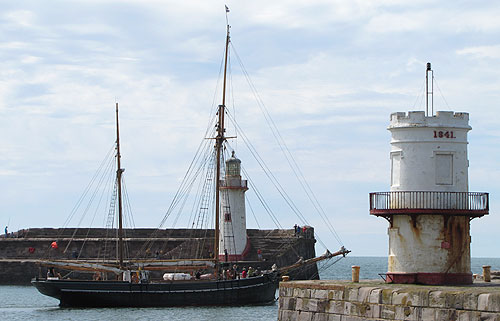 A perfect day for sailing with sunshine and gentle winds allowed both ships to put up sail and leave in style.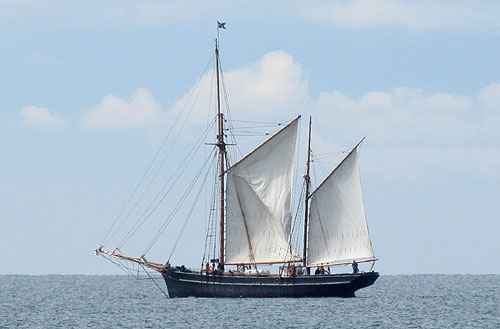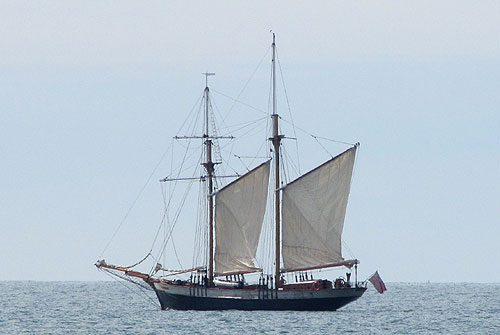 © WAWL 2011