West Cumbria Vintage Rally 2009
Rally Tractors Vintage Modern Bikes Commercial
TRACTORS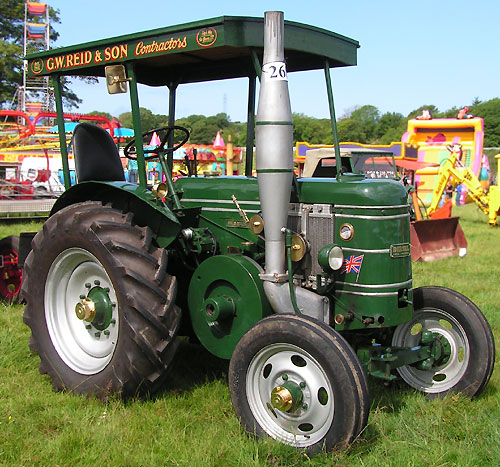 The first tractor to feature this year is a Field Marshall that was originally used with a thresher in Ross and Wye. It's the Mark 2 version of the series 1 model built way back at the end of the Second World War in 1946. With its coach painted roof it does echo the style of the steam traction engines.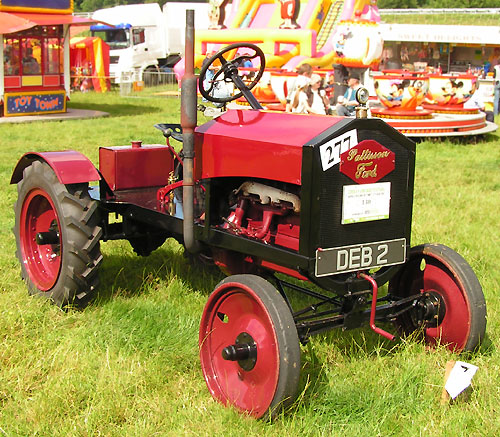 The next tractor is older still dating back to the earlier war, being built in 1917. This is the Ford Model T with just a 20HP engine - but that was 20 x the power of what most farms were using at the time. This was restored from what was little more than a heap of scrap found in Wales. By this date Ford had a company formed with his son called Fordson which made tractors and the Model F had started shipping to the UK by 1917. However, the Model T Ford car was so affordable that many conversion kits were sold turning them into tractors and other agricultural machines.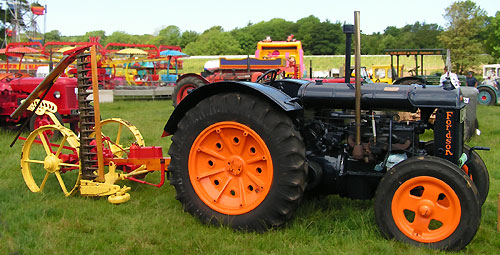 Fordson's successor to the Model F tractor was the Model N. This Fordson Standard N tractor built in 1942 was displayed complete with a cutter known as Bamfords Reaping and Moving No.7. Now in running order once again thanks to its local owner this tractor spent most of its working life in Gloucestershire.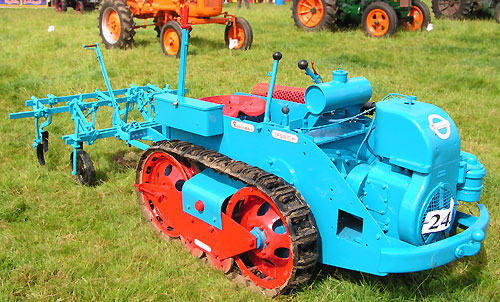 Last year I featured the Ransomes MG2 so this year I thought I'd show its big brother the Ransome MG5 crawler. Still very compact with a 600cc engine, this model built in 1950 is in excellent condition.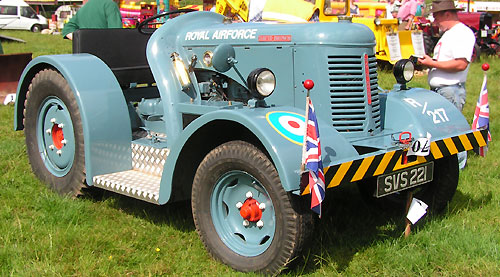 When is a tractor not a tractor ? - when it tries to look like a jeep. This David Brown VIG/IAR was built in 1940 and used at RAF Northolt where it was used to taxi aircraft around the runways for No. 16 Squadron.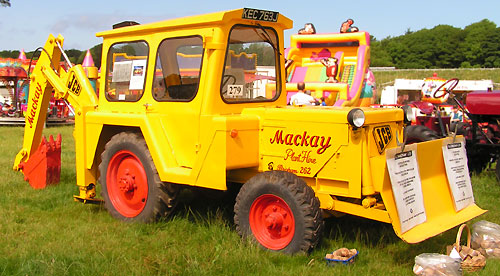 Still with tractor wheels this is the JCB One, built in 1962, sometimes known as the Gravedigger is powered by a 2 cyclinder Petter diesel engine.

Serious earth moving means dispensing with wheels and going for a track laying vehicle. I suspect this Bristol Taurus was on show just to make the guy with the Ransome MG5 feel inadequate. Not in the catalogue - all I know is that these crawler loaders were made by the Bristol Tractor company between 1964 and 1967 and featured a Perkins P3.152 diesel engine. Later it became the Track Marshall 1100.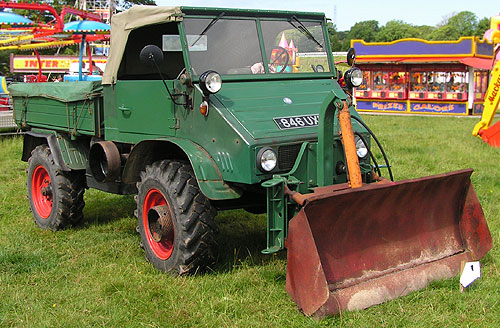 The final contender for vehicles that straddle the boundaries of the tractor definition is this Mercedes Unimog 411. Although at first glance this appears to be just a truck it is primarily designed for all terrain usage rather than metalled roads. The four equally sized wheels give it road speed long before the JCB Fastrac and by the clever use of portal gears the axles are higher than the wheel centres, providing an impressive ground clearance. Other tractor features include the front mounting bracket with hydraulic connectors to attach a shovel and a power take off to power other farm machinery. The 411 model was introduced in 1956 but this is an example from 1961. Although they are used by the military all over the world this one was built for the UK market and used on an estate - not being registered for road use until 1999.
Return to Western Lakeland Events