West Cumbria Vintage Rally 2009
Rally Tractors Vintage Modern Bikes Commercial
Vintage Vehicles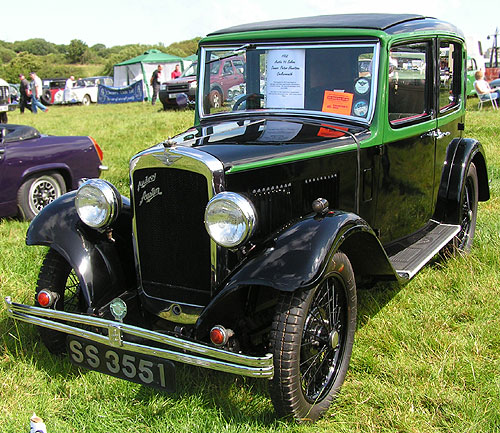 This Autsin Seven Saloon from 1932 has been completely rebuilt during the last 5 years and looks in fantastic condition. The Austin seven was Britain's answer to the Ford's model T, although it was smaller and half the weight, giving motoring opportunities to a whole new class of people - the ordinary family. Its design was so popular that it was licensed elsewhere giving rise to the first BMW cars.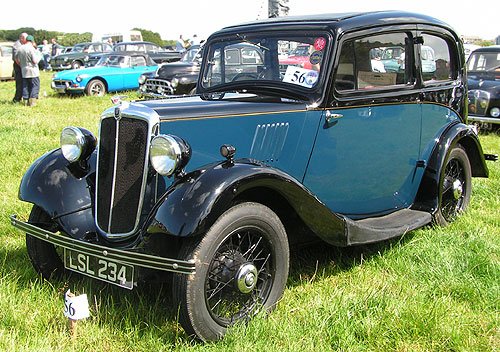 This Morris 8 series 1 built in 1936 also now appears to be in fine condition thanks to some restoration. This was over a foot longer than the popular Austin and extra width gave more stability. It also came better equipped and with a larger engine to cope with the extra weight gave good value for the £120 pounds or so original cost.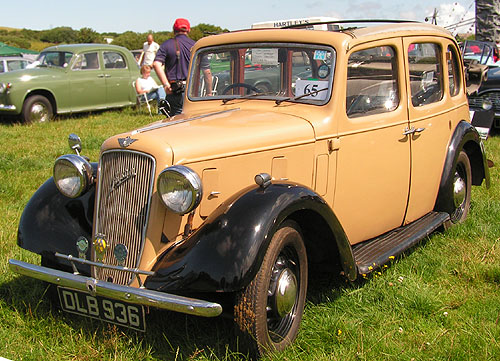 This Austin 10 is the Conway Cabriolet also built in 1936 and is one of only 25 known remaining examples in the world. The '10' was a number gained from its Horsepower as was the '7' and '8' above - however this wasn't real horsepower but a calculation for the tax system based on the number of cylinders and their diameter.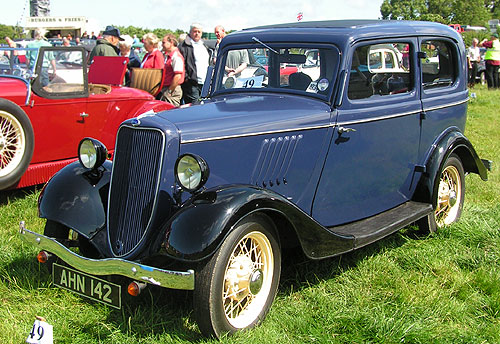 The Ford Model Y was built in 1934 with a 8 HP engine. People complain that modern hatchbacks all look the same but the pre-war saloons above seem to have little variation, with the Ford model Y and the Morris Eight being almost identical.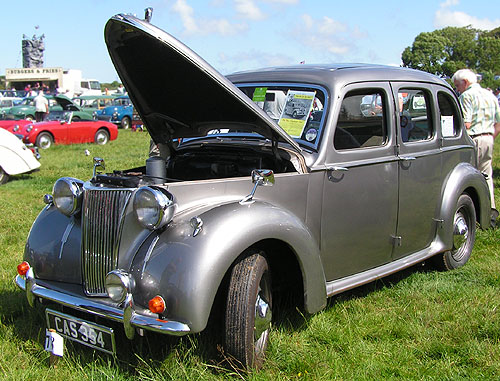 A Lanchester LD10 built in 1949 with a four cylinder OHV 1287cc engine. This 10 HP car built by Daimler had only a small production run and is quite rare with this one being found in South Africa where it had been originally registered. The Lanchester used a Girling mechanical braking system and a pre-selector gearbox. This was sort of semi automatic, where the gear was selected by hand then the floor pedal, changed the gear instead of operating the clutch.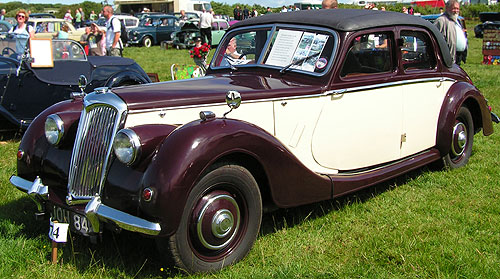 This Riley RMB built in 1948 was found in a completely derelict state near Penrith and has been lovingly restored over many years to what is now an extremely elegant car. Its 2.5l twin carb, straight 4 engine could propel it to 90mph but would have cost about 10 times the cost of the Morris 8, from 12 years earlier.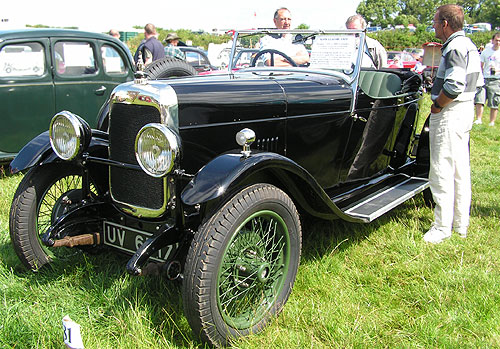 This black beauty is an Alvis 12/50 SD and was the last one of this model to be built in 1929 after a run of just 147 cars, although there were many other 12/50's produced with different engines and configurations between 1923 and 1932. The engine is a straight 4 cylinder 1496cc using overhead valves with a 4 speed gearbox. The whole vehicle has just been restored by its owner.
Return to Western Lakeland Events